Are cat eye sunglasses in style?
Cat eye sunglasses have been in vogue for a long time now. The lens is similar to the browline set but with an upsweep at the edges where the arms and the temple join the frame foot. Cat eye sunglasses were hugely popular in the 50s and 60s and were worn by women. The trend continued into the 70s and it was associated with unique hairstyles like the Beehive and Mohawk hairstyles.
As time went on, the shape began to change as designers introduced new versions with larger bug frames. Some of the celebs that popularized cat eye sunglasses were Mary Whitehouse, Marilyn Monroe, and Elizabeth Taylor among others. Today, these sunglasses are not as popular as they once were but there remains a significant population who like them.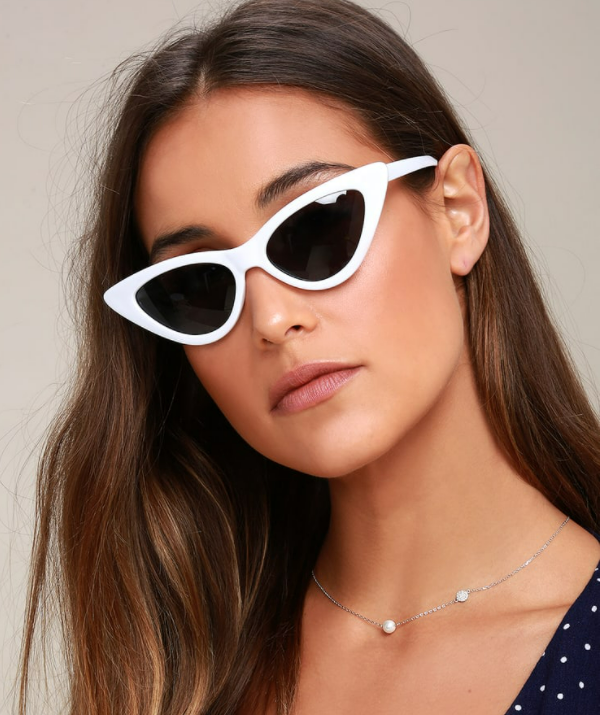 Are cat eye sunglasses in style?
Cat eye sunglasses remain in style because they have become more affordable and available in different designs. The average sunglasses lover most likely has more than one piece so adding cat eye sunglasses to their collection is not a hard thing you do. This design is well liked by people who want to project a playful but sensual look. They are best for social functions and other outdoor events.
Furthermore, some wearers prefer them because it allows them to alter their style and change their looks at short notice. Its transformative effect is what makes it a top choice for fashionistas. Today, this design still remains relevant, particularly among womenfolk but there are masculine versions for men too.
How to find the best cat eye sunglasses?
If you want to buy cat eye sunglasses, we are sure that you want nothing but the best, right? This is possible but you will have to take your time when making your selection. We say this because there are hundreds of cat eye sunglasses on sale today so making a choice is not as easy as it should be. So how do you make the right choice? This is what you should do?
Consider your facial structure
The first thing you should do is consider your facial structure. Due to the delicate shape of the sunglasses, you need to be sure that they will fit you before you pay for them. In a later paragraph, we will review the different faces that go well with cat eye sunglasses.
Color
You want to consider the color as well. This should not be done in isolation but in line with your eyes and skin color as well as your outfit. If you have outfits with different colors, you may want to consider a neutral color like black or white since both will go with any clothes you wear.
Fashion trend
The prevailing fashion trend of the time matters. Do you want to go with the trend or do you want to stand out? The choice is yours but as long as it fits you, there is nothing to worry about.
Size
It makes no sense to buy cat eye sunglasses that don't fit you no matter how good it looks on you. This is why it pays to know your size and go buy from retailers who offer virtual testing.
Three best cat eye sunglasses for men
Now that we know why some people may want to wear cat eye sunglasses, let us bring to your notice three of the bestselling cat eye sunglasses for men courtesy of Lensmart.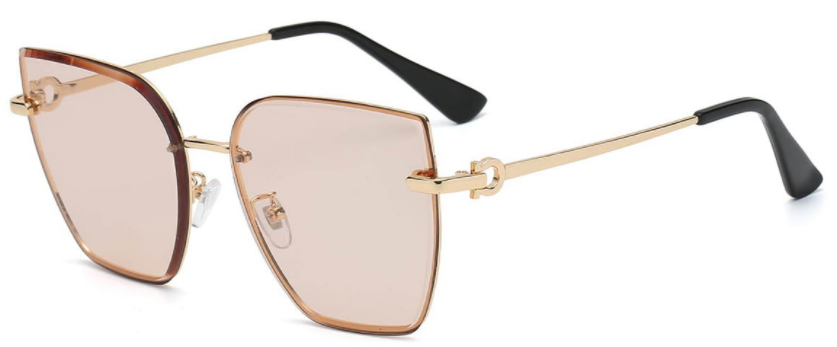 First on the list is Pavana. These brown cat eye sunglasses have a masculine feel to them and are best for men with oval faces. The shape of the frame and the lens color complement each other. These sunglasses will fit the face perfectly and will not make you look out of place in a social gathering.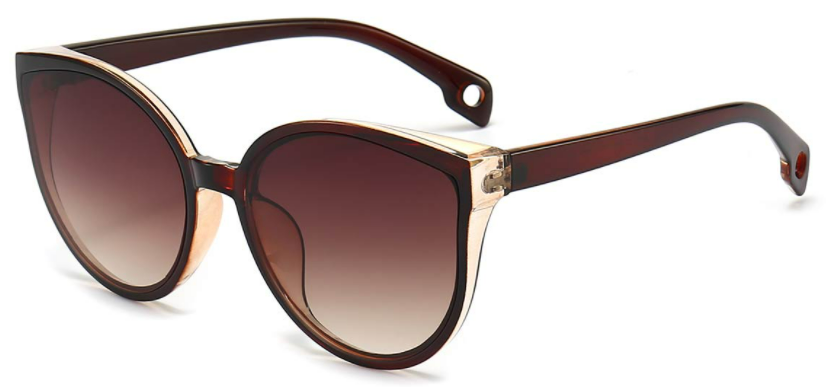 Then there is Rae. This gradient brown color piece has a retro design that is non-selective. Rae will blend with your skin tone and has quite an artistic appeal. It is available in different colors so feel free to make your pick.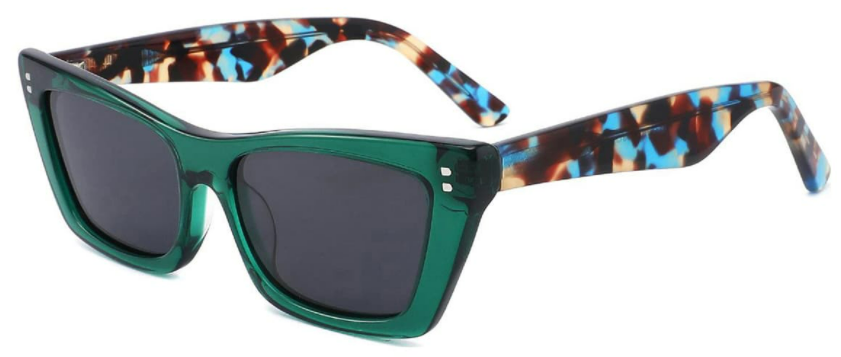 Meliora is for women who want to add more color to their appearance. These cat eye sunglasses come in four different colors and the most attractive of the lot is the dark green and the leopard print frames. This quality eyewear has a classic design made of acetate full rim. The craftsmanship is extraordinary which best explains why it is highly demanded. The unique patterns and attractive colors will make you stand out in public.
Three best cat eye sunglasses for women
Now let us look at three top cat eye sunglasses for women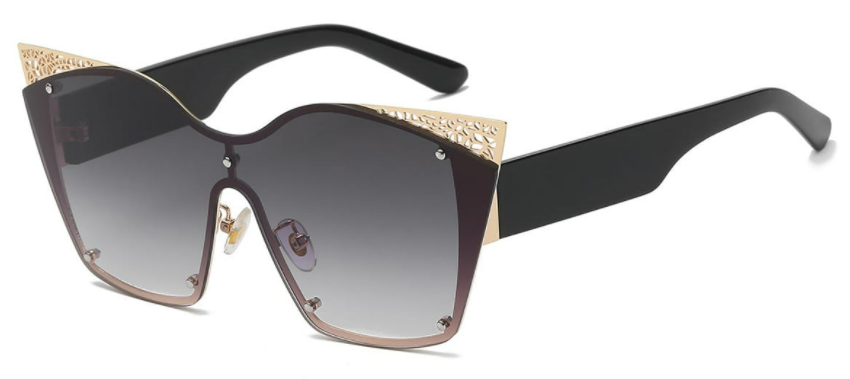 We have Vigee which has a trendy and chic design that every woman will love. Vigee has a hybrid frame with a square shape. This model will fit you even more if you have a square face. Next time you attend an event, you can wear Vigee so you stand out from the crowd.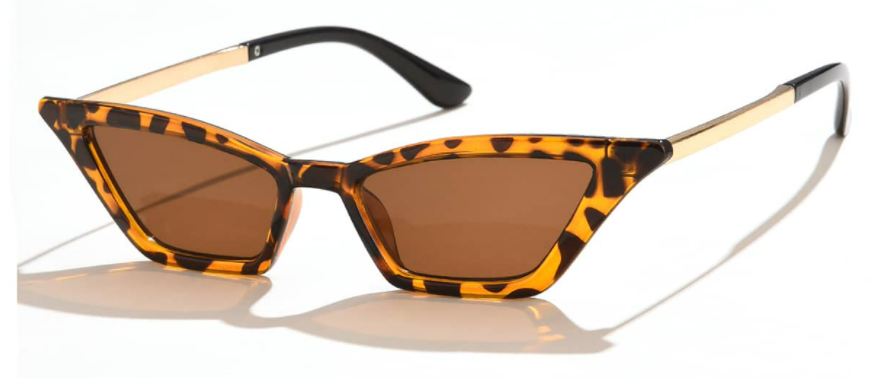 If you prefer cat eye glasses with small frames, consider adding Emilia to your collection. These petite sunglasses are for women with small faces who want something that fits. It will fit you well if you have an oval face. The vintage design allows you to wear it over any attire.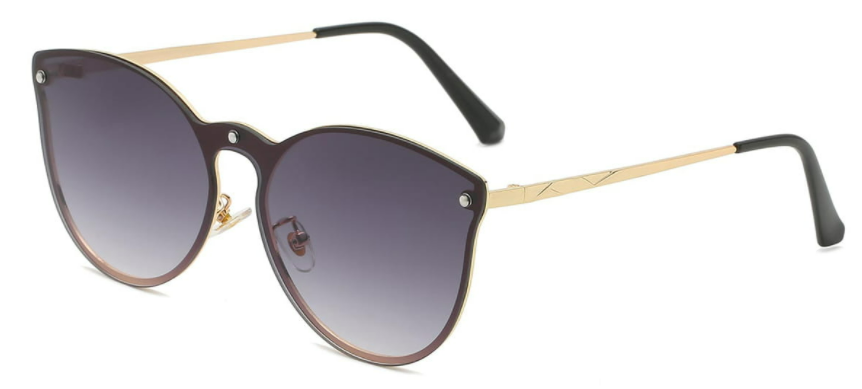 Thierry is another cat eye sunglasses that many men can't seek to get enough of. This one spots a bold vintage design and will uplift your looks. You will not look too serious nor too casual but project a calm personality. The quality of Thierry is unquestionable.
Best facial shape for cat eye sunglasses
The best facial shape for cat eye sunglasses is most definitely the oval face shape. Other face shapes include square and round faces.
In conclusion, people with thicker temples also look great on cat eye sunglasses. So if you plan to buy one make sure you have the face for it and consider the other factors we reviewed in the article so you can make the right choice.
Recommended articles:
Reasons for why cat eye glasses are so popular
What face shape best suits cat eye glasses?
What to consider when choosing stylish cat eye sunglasses?
10 recommended stylish cat eye glasses for women
The best cat eye glasses frames you should know