Korean glasses explained: who is good in it?
It will surprise you to know that Korean glasses are not truly Korean. These are simply round glasses that have become the new trend in Korea. It is called that because young Koreans have made it the most popular glasses. The eyeglasses not only include round glasses but other shapes as well.
Round glasses in particular have become so popular because celebrities such as the Blackpink duo have been seen wearing these spectacles. There are many other celebrities who have found these round glasses, such as Poppy from Lensmart, the coolest glasses to wear.
The reason why most Koreans have taken to wearing these round glasses, which are also known as Korean glasses, is that they were made famous by John Lennon as well. It is because it has the perfect fit for any face shape, as John Lennon proved it to be.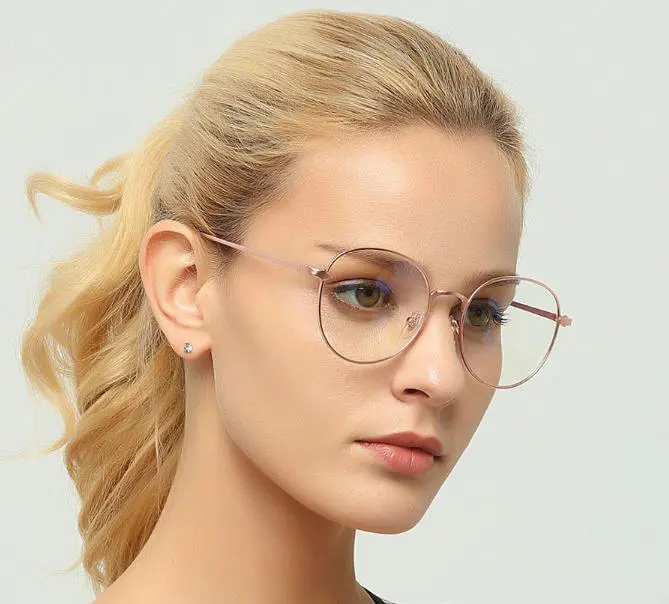 Features of Korean Glasses
Most Koreans these days consistently choose round glasses. For this reason, round glasses in particular have been called Korean glasses. The glasses are easily identified as they are distinctly round. Even if round glasses are the more popular trend, other shapes are also included as some Koreans choose other shapes as well, such as square, rectangle, octagonal, and more.
For the most part, though, the glasses they choose do have a thin metal frame, which distinguishes them as Korean as well. An example of a slightly different shape would be the Bruno that can be found in our catalog. It will suit most face shapes and even eye shapes extremely well.
Korean Glasses Trend
As already mentioned, the trends have been set by many television personalities and other celebrities in the Korean community. However, besides that, we also mentioned the fact that Korean glasses look good on most of their faces. It is, therefore, no wonder that it has certainly become trendy.
The most important aspect of the trend is the thin metal frames. However, clear glasses with plastic frames are also included in the mix. K-pop has also proven that trends can have more than one shape, such as, for example, our Joelle, which is similar to what TREASURE's Haruto sports.
Some of the other styles of glasses that dictate the current Korean trends, particularly for women, are cat-eye and oversized glasses. Korean men, on the other hand, prefer square-shaped glasses, which they find more of a classic fit. However, the younger generation prefers round, clear, or thin metal framed glasses.
What Face Shapes Are Good for Korean Glasses?
The face shape should always dictate the shape of the glasses because it will look the best. Even so, small distinctions such as frame color, style, and material can make a difference in the choice of frame. It is therefore always best to fit the frames on the face to see if it works.
Again, as mentioned before, most face shapes can look good with round glasses, except round face shapes. Young Koreans prefer to call round glasses Korean glasses. As said, most say that it will not work with round faces. We have also established, though, that there are other shapes that could also be made into trendy Korean glasses, such as square glasses specifically, such as Declan.

If you choose the round glasses for a square face shape, it will give the face a softer and friendlier look and is even more accentuated by the thin metal frame. People with oval faces can wear Korean glasses as these face shapes can complement any shaped glasses as well. Some of the shapes can include the other geometric frames mentioned before.
It is therefore quite useful to know that most Koreans can wear round glasses because of their face shapes, which include a diamond shape as well. Korean glasses can bring balance to a diamond face, enhancing its appearance.
It is therefore important to choose the right shaped glasses as well as the right color for your skin tone. It is perhaps the reason why the metal and clear frames work so well for Korean faces.
The light color of clear and metal frames suits them best, as does the round shape. If you do have a round face, you can still be trendy by choosing another shape.
Recommended articles:
How to pick the right metal frame glasses?

What face shape best suits round glasses?

Are big frame glasses in style?

Everything you need to know about oversized sunglasses
What are Asian fit glasses (low bridge fit glasses)?
Guide to finding glasses that make you look younger
Guess glasses: buying guide for men & women