Discount eyeglasses: how to buy the right pair online
Eyeglasses can be expensive, especially if you need correction for several vision problems at once. Extra features like ultra-thin lenses or lenses that change tint in different lighting can also drastically jack up the price. But if you don't require such special features, it is advisable to be on the lookout for discount eyeglasses or cheap eyeglasses that could save you a few dollars from an otherwise costly purchase.
There are many eyewear stores that sell discount eyeglasses online. But of course, not all of these shops can give you high quality glasses. In this article, we will give you tips on where to find discount eyeglasses online and how to go about buying them.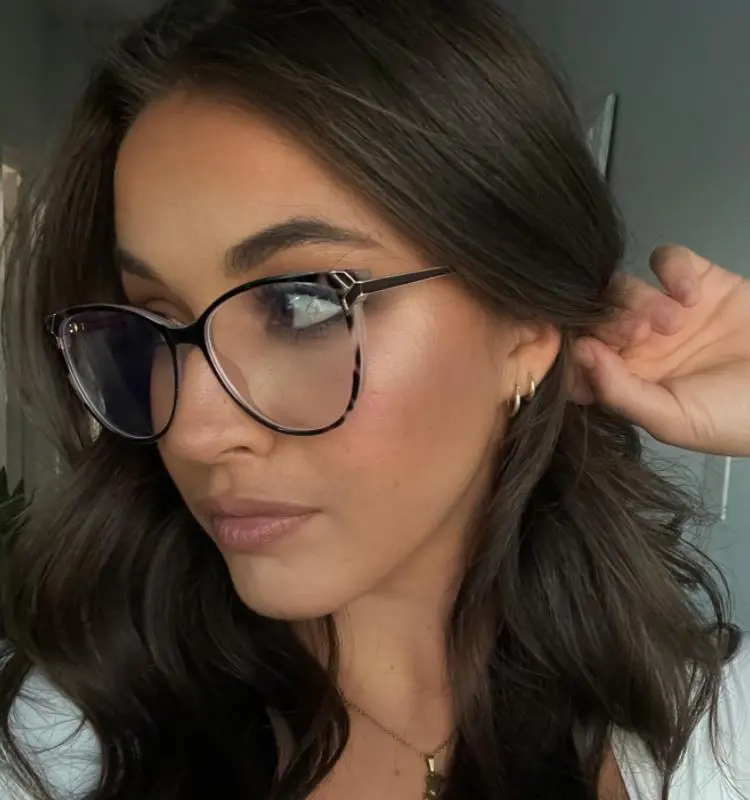 Where to Buy Discount Eyeglasses
There are many places that you can go to buy discount eyeglasses. Whenever optical shops revisit their inventory, they usually offer the older models at discounted prices to make way for new designs.
But if you want the biggest selection of discount eyeglasses with huge percentages taken off the original price tags, look no further than Lensmart. You will find eyeglasses of all sizes, shapes, styles, colors and materials, and if you browse the discount section, you will see that you can enjoy as much as 80% off on some of these fabulous pairs.
How to Buy Discount Eyeglasses
When buying discount eyeglasses, don't just look at the price, although that is certainly one of the first factors to consider. You should also check the quality of the eyeglasses, and the durability of the material for the frame and the lens. You should also check if the discounted price includes both the frame and the lenses.
Many stores that sell discount eyeglasses would be very willing to give you further discounts if you buy more than one pair. If this is so, then you should take advantage of the opportunity to stock up on great pairs that you can use right now, or maybe save for future use.
Five Discount Eyeglasses for 2023
When you spot a big sale, it is always a good enough reason to go shopping. And when there are some cool eyeglasses with low prices being offered, you should certainly grab the opportunity to get a new pair or two. Here are some of the amazing finds at Lensmart Online's ongoing flash sale that we think you might want to consider.
1.Euphraxia Cat Eye Glasses with Clear Frame

Cat eye glasses are among those styles of eyeglasses that will never go out of fashion. With the ultra-chic clear frame of the Euphraxia, any woman can easily exude a look of sophistication and class. It is made of a combination of lightweight and durable TR90 and metal, which adds to its stylish look. If you are considering getting new prescription glasses, this would be the perfect frame to choose.
2.Jayce Aviator Glasses in Grey and Tawny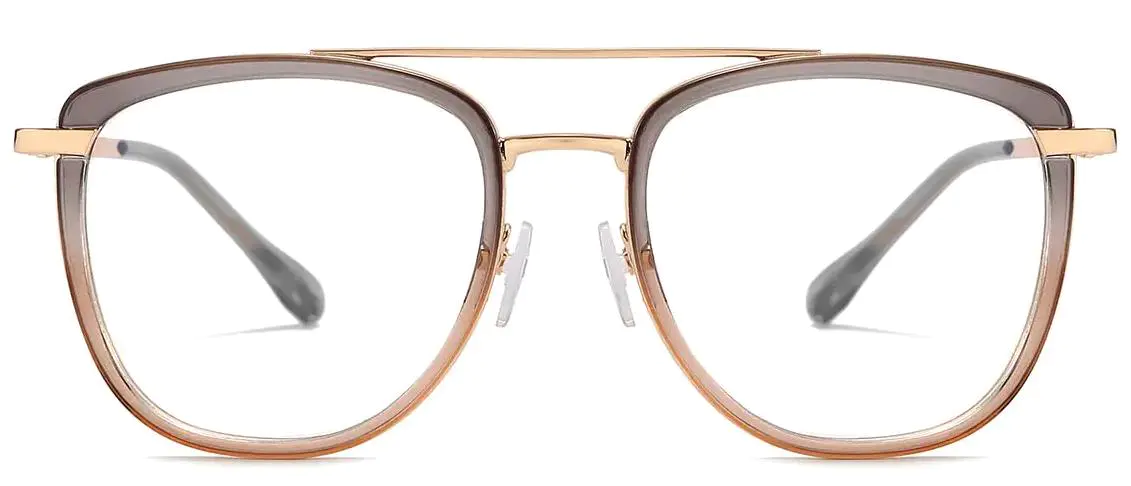 If you think aviators are designed only for men, you should definitely check out the Jayce aviator glasses in a stylish grey/tawny combination. It is very flattering for both men and women and looks great with any face shape. The double support on the bridge makes this frame extra durable and comfortable for long-time wearing.
3.Arlo Square Glasses in Black and Clear
You will really make a statement by wearing this fashionable piece of eyewear. The black upper half of the frame of the Arlo glasses contrasts beautifully with the transparent bottom part. These glasses feature a rather thick rim making them suitable even for prescription glasses with high lens power. The classic color combination makes it easy to pair with any outfit.
4.Lais Oval Glasses in Blue and Green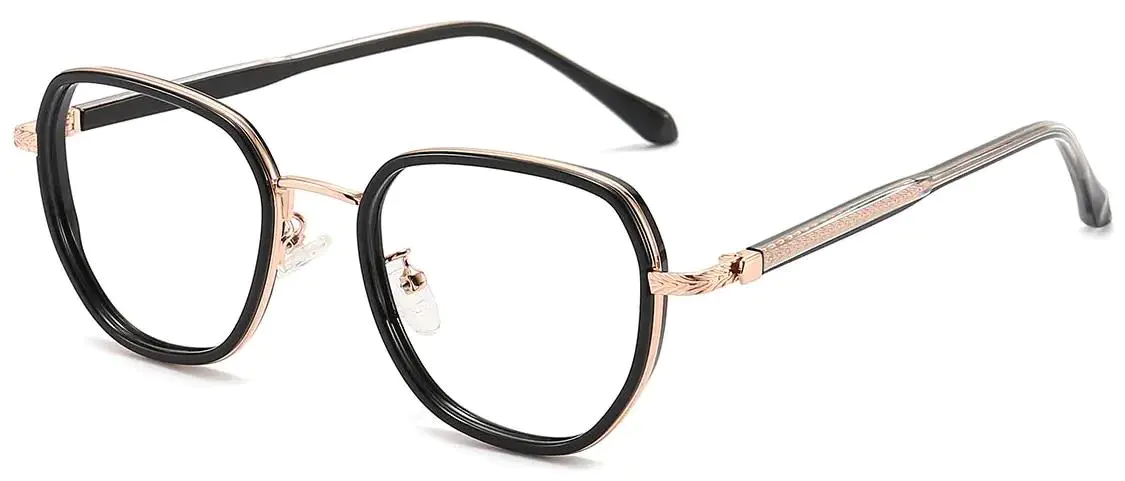 What could be more refreshing than the color combination of these very cool, ocean-like Lais oval glasses for women? This pair is currently being offered for less than $10 but no one would be able to guess it, considering how it looks so chic and high-fashion. It is perfect for people with angular faces and very nicely frames your eyes.
5.Isla Oval Glasses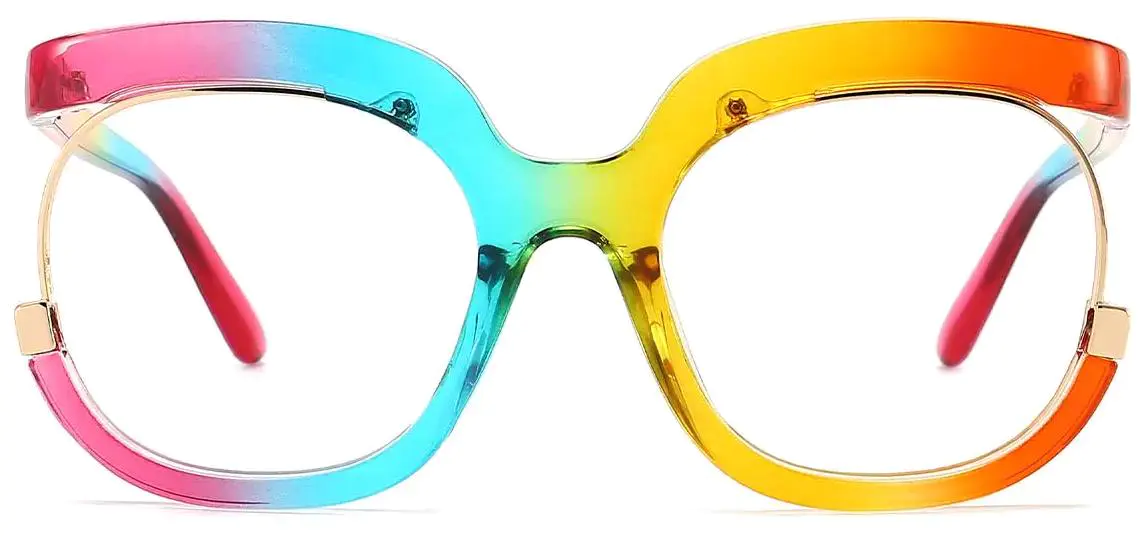 You don't always have to be prim and proper all the time. For those days that you just want to lay back and have a bit of fun, the Isla oval glasses in a multi-color frame are the only ones that you should wear. Sport a bold look and get some admiring looks as well while you're at it.
Recommended articles:
Eyeglasses trends 2023: popular glasses styles
Price guide: how to buy cheap Ray-Ban sunglasses?
6 cheap designer sunglasses for men and women
Best place to buy cheap glasses online
How to buy the best glasses for round face shape in 2023
How to buy the best glasses for heart shaped face in 2023
How to buy the best glasses for square face shape in 2023
How to buy the best glasses for oval face shape in 2023
How to buy the best glasses for diamond face shape in 2023