How to find the best clubmaster sunglasses for men?
Clubmaster sunglasses for men have been around for close to half a century now and they influence current themes and designs of the modern era. These sunglasses remain quite popular even till this day and the great thing about them is that they fit all face shapes and blend well with any outfit you can think of clubmaster sunglasses can best be described as flexible sunglasses that fit both men and women.
A quick history of clubmaster sunglasses
This model can be traced back to the 1950s when the first set of clubmaster sunglasses was released. As time passed, they became even more popular but they had a different name from way back. They used to be called browline sunglasses with an upper frame shaped like a human eyebrow on top of the lens. Shuron Ronsirs was credited for releasing the first batch of Browline sunglasses in 1947 but later, the glasses were reinvented by Jack Rohrbach.
These sunglasses allow the wearer to modify the frame's custom style to make them fit. They had bridges, brows and eyewires and suffice it to say that they became an instant hit in the market. Then in 1960, clubmaster sunglasses experienced some sort of renaissance with Ray-ban becoming a major creator. Today, browline or clubmaster sunglasses as they are called have become even more popular after stars like Bruce Willis started wearing them.
Features of clubmaster sunglasses
Clubmaster sunglasses have a bold brownline at the upper frame and a sleek bottom at the lower frame. Oftentimes, these sunglasses are made with thin metal and a round or square shape. When worn, they give you a traditional look. They are also made with durable materials like steel, ebony woods or altered plastic. In addition, most clubmaster sunglasses have bridges and nose pads to prevent discomfort and the glasses from slipping off.
Who suits clubmaster sunglasses?
Which people will clubmaster sunglasses fit the most? The truth is that these sunglasses will fit just about anyone because it is non-selective. People who have round or square faces will enjoy rocking one by virtue of the original shape of the frame. However, you will be glad to know that they fit just about any face shape because of their sleek bottom. But there are certain factors you need to consider when shopping for clubmaster Sunglasses for men.
1.Hair/Eye Color: most sunglasses of this Ilk have brown or gold color so if you have brown eyes or/and brown hair you will enjoy wearing one. But it will fit you all the same if you don't wear a brown hair color or have brown eyes if you go for a different color.
2.Frame: Make sure it has an upper wider frame and the bottom is sleek. The bottom should also have a very thin metal below the lens. If this is not the case, then you are looking at the wrong sunglasses.
3.Price: Like with all products clubmasters are sold at different prices. Models with quality build materials will cost you more. However, you will find affordable options with equally good quality.
4.Location: If it is summer and you are going to be outdoors for a very long time you want to make sure that the sunglasses you buy have very dark lenses and extra-wide frames to keep you protected from the sun.
The best clubmaster sunglasses
Finding the best clubmaster sunglasses online and at stores is not so easy with so many different options to pick from. However, we have done the selection for you. Here are three of the best clubmaster sunglasses for men.
Neza is a pair of brown square sunglasses for men that will add comfort and style to your outfit. The bridge will protect your eyes while also preventing them from slipping off. It has a solid hinge and flexible clips that allow you to open and close it effortlessly.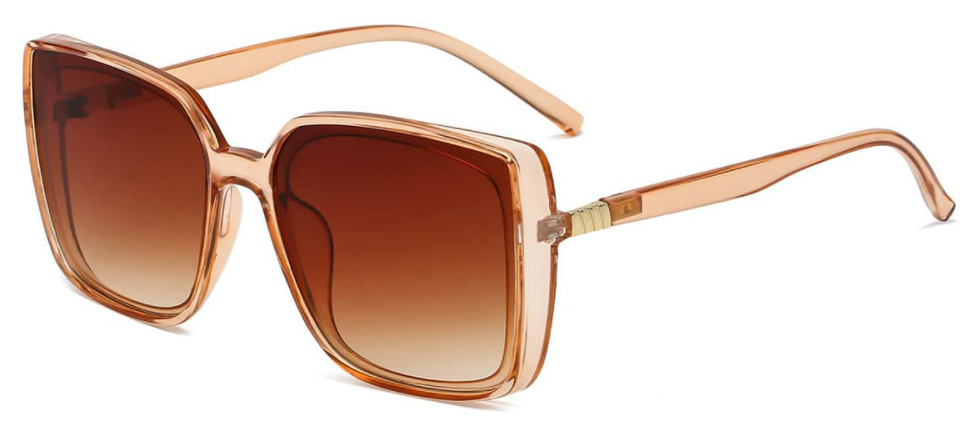 Second, on our list is Sorcha which is an aviator sunglasses. Sorcha is a premium Clubmaster sunglasses with a sleek bottom frame and an expanded top lens. It will slide into position on style but protect your lashes from grazing the lens. These sunglasses are relatively lightweight with a wide lens to protect your eyes from the sun.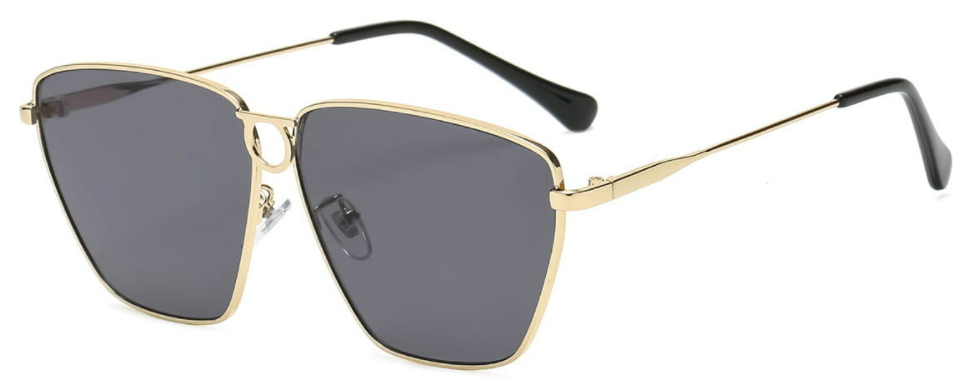 Mireia round sunglasses have a unique shape. This model is a round eyepiece spotting a blue and gold color frame made of quality metal. Mireia is only available in medium size and weighs only 22.3 grams. It is available in different colors so feel free to make your pick. If you love clubmaster sunglasses for men, this is one option to consider.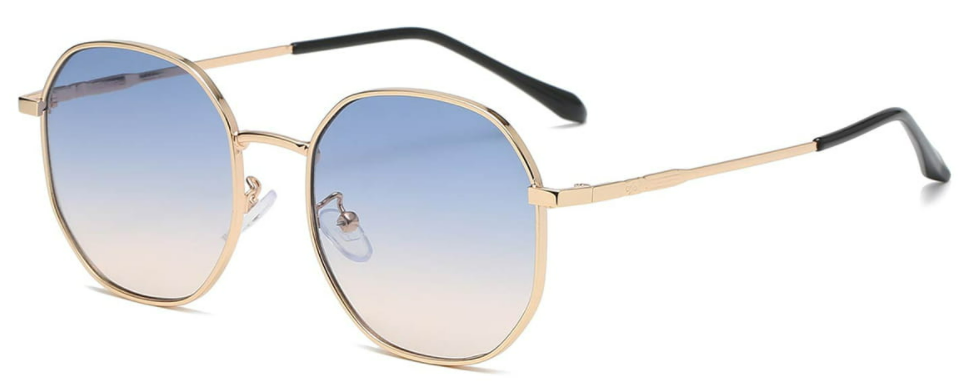 Recommended articles:
The newest guide to choosing stylish clip-on sunglasses
An ultimate guide: what sunglasses fit your face shape?