How to find the best hiking sunglasses for men & women
Are you into hiking? It is an excellent healthy distraction in the natural environment. It allows people to somewhat disconnect from the world and have a spiritual adventure. In some cases, some view hiking as a challenge, and merely completing the hike gives them satisfaction.
While it can be a fascinating activity, one must remember some things. This includes the necessary accessories when outdoors. Read through this article to learn more about choosing the right hiking sunglasses.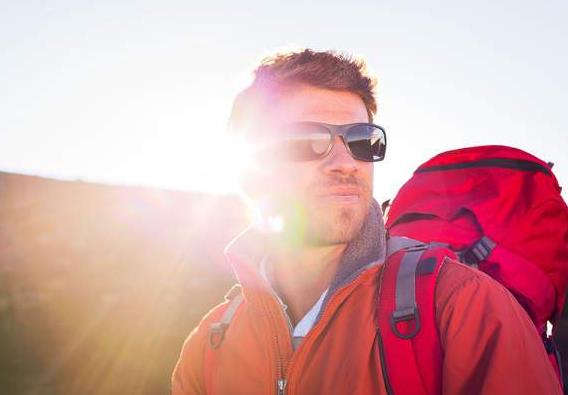 Do I need sunglasses when hiking?
Hiking is for everyone regardless of age, and the duration varies from short to long-hour hikes. People who love to hike for more extended hours can attest to the radiant heat of the sun. Hence, it can be wise to protect the eyes from UV rays. An excellent way to shield them is through hiking sunglasses.
Sunglasses are a must, especially in sunny climates. Hikers basically spend much time outdoors and under the sun. Even if the sun does not shine the brightest during your hike, the radiation is still stronger at an elevation that can hurt your eyes and skin.
As you may know, hiking sunglasses are not just for mere fashion and added accessories. They are there for a purpose. For those not wearing sunglasses while hiking frequently, they might contract cataracts and pterygium. These are eye conditions that hinder one's vision permanently. Hence, it's recommendable to use hiking sunglasses. Others even wear hats or caps to protect their faces from the sun.
What sunglasses lenses are better for hiking?
Among all the many options, the lenses are the most important. They are that piece that reflects light, blue light, and UV rays.
The Visible Light Transmission or VLT lens is the most basic one. It aims to reduce the amount of light transmitted to the eyes. Hiking sunglasses with a higher VLT are not standard since they are generally for overcast conditions. Meanwhile, those sunglasses with low VLT are helpful in brighter conditions as they block most of the light passing through the lens.
A lens with UV protection will also be ideal for people who love to hike. Additionally, a hiker might also consider getting polarized hiking sunglasses. They are designed to reduce glare and filter out reflected light. Doing such will make colors richer and improve vision depth.
In terms of lens material, there are three kinds that users can choose. This includes plastic, polyurethane, and polycarbonate. Regardless of your choice, ensure you check the material of your lenses and if they are anti-glare, water repellent, or anti-scratch resistance material.
What are the best hiking sunglasses for men?
Choosing the frames is as essential as the lenses, as it contributes to the sunglasses' durability, comfort, and safety. Hiking sunglasses for men usually fall towards the traditional aviator style. These frame styles have consistently evolved over the past decade, and there are already various fresh takes on its classic style. Also, a rectangular wrap-around frame is another popular hiking sunglasses style for men. This is especially ideal for those looking for lightweight frames with a wider lens coverage.
Besides the style of the frame, people should also consider the comfort every hiking sunglasses provide. The most recommended design for men's hiking sunglasses is those with adjustable nose pads. Essentially, secure a pair of sunglasses with the right amount of tint, as too much of it might affect the visual quality.
What are the best hiking sunglasses for women?
Choosing hiking sunglasses for women is technically similar to that of men. However, besides the aviator frame style, square and cat-eye styles are also popular choices. Since these sunglasses are for the outdoors, ensure that the frame has adjustable nose pads. Brown and gray tints are also common to actual color perception and best contrast.
As mentioned previously, one must also consider the frame materials of hiking sunglasses. Surely you want them to be lightweight to avoid discomfort while hiking. If that's the case, opt for a nylon material for the sunglasses. Besides nylon, metal, acetate, and castor-based polymer are some of the common materials for sunglasses intended for hiking and other outdoor activities.
Recommended articles:
How to choose the best golf sunglasses?
How to choose the best cycling sunglasses?
How to choose the best running sunglasses?
Choosing the best mountaineering sunglasses for you
Guide to picking the best sunglasses for fishing
How to find the best polarised fishing sunglasses?
How to choose the best tennis sunglasses?