Buyer guide to stylish sunglasses for women
Sunglasses come in a myriad of shapes, styles, and colors, designed for the stylish modern woman. Perfect for lounging by the pool, on the beach, or even in your garden, a pair of sun specs can serve you well as both a practical tool and a valued fashion accessory.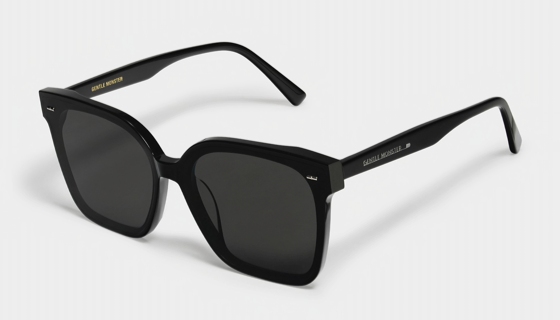 Keep the sun out of your eyes and look excellent while doing it. That is why you buy stylish sunglasses. Sunglasses provide comfort despite the sun's harsh glare by reducing the total amount of light reaching the eye and protecting the eye from ultra-violet rays. This helps you enjoy everyday activities despite bright conditions and also protects you from long-term eye damage, thus making sunglasses a must-have item.
Excellent for driving, sports, and everyday usage, sunglasses also double as a stylish accessory designed to complete your outfit. With so many variations of the classic sun spec design, you will surely find a pair suited to your style. But which one to pick?
Today, we will be breaking down the term "stylish sunglasses" into three categories: casual sunglasses, vintage sunglasses, and trendy sunglasses.
Casual Sunglasses for Women
A casual sunglasses style is best suited for everyday use and sports. If you value practicality over fashion, then you will likely be looking for a simple pair of sunglasses for outdoor use. That isn't to say that casual sunglasses aren't stylish, quite the opposite actually. Casual sunglasses are generally more basic in design but ooze with contemporary elegance.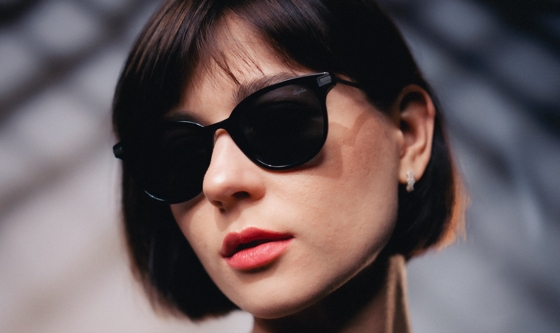 Subdued and comfortable casual sunglasses are easier to integrate into your everyday wardrobe. They come in plenty of different shapes and sizes, from circular shades to squares. They might be made from thick colored acetate, or they might be metal. There isn't a strict definition of what makes casual sunglasses casual. It's easier to explain what casual sunglasses aren't rather than what they are.
They aren't bedazzled or embellished; they don't include teardrop shape or cat-eye lenses as these are uniquely vintage styles. They typically come in a range of earthy, warm colors. For example, tortoiseshell is pretty standard or burgundy.
Casual Sunglasses are designed for everyone and anyone, so there should be a style that fits everyone's face. However, they look better on some face shapes more than others. For example, casual sunglasses are typically either a rectangular, rounded, or square frame. They are traditional but not vintage.
Oblong-shaped faces where the face is longer than it is wide will suit these frame shapes, especially square or rectangular glasses, emphasizing your striking features. These are some of the most commonly utilized shapes in casual glasses styles. Simple and geometric styles will bring out your face's best features, so I suggest you try out some casual frames.
This casual style would also be well suited to those with rounded features. When you choose glasses for someone with round facial features, you will be looking for a geometric design to help contour the face. Some circular lenses will blend in too much with your softer features, and you may not receive your desired result. Slightly rounded but still rectangular shapes are widespread in casual eyewear, so those with round face types should consider this style.
Vintage Sunglasses for Women
Graceful, classic, maybe slightly eccentric, vintage lenses may lend you an air of mystery, elegance, and potential quirkiness. Leaning towards the playful side of things, vintage sunglasses are slightly bolder than your average frame. But they aren't quite as showy as some of the trendsetters out there.
Typically, vintage glasses will come in various shapes, cat-eye, teardrop, and aviator styles. They may borrow features of iconic sunglasses of the past, such as the iconic aviator glasses, and then develop on that theme to create a retro-inspired homage to the original design. Block colors are trendy within this style. For example, the basic black frame dominates the style due to its classic status. But other colors are available, from hot reds to tortoise-shell.
You would likely wear a pair of vintage sunglasses at a party, foreign holiday, or just for going out shopping. You definitely won't give the impression that you're a sporty type with vintage frames since they are not commonly used during sports.
Heart-shaped faces will suit vintage styles well. When I think of heart-shaped faces, I think of Audry Hepburn and all of her gorgeous vintage styles. The tear-drop and cat-eye style complement the intense combination of angular and soft lines in your facial features.
Those with a diamond-shaped face would also suit vintage styles, the cat-eye lens in particular. This will help soften your sharp cheekbones, which might make you look severe and compliment the rest of your features nicely.
Trendy Sunglasses for Women
When I say "trendy sunglasses," I don't necessarily mean sunglasses that are popular, but instead, I am speaking of new and innovative styles worn by trendsetters and fashionistas alike. They focus much less on the practical applications of blocking out UV rays and are more about being the life of the party.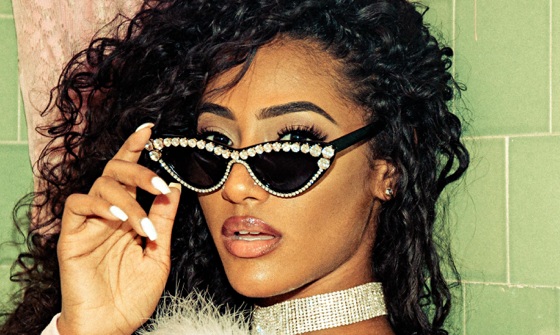 Trendy sunglasses push at the boundaries of fashion to invent entirely new styles. They often take inspiration from classic and vintage frames but combine them with solid and vivid colors, unique shapes, and patterns. You will definitely be going to a party if you wear a pair of these. Trendy glasses often feature additional details such as bedazzlement and unique decals. They also go to the extremes in terms of frame shapes, with glasses tending to either be entirely round or very sharp and geometric.
I think hands down, the best face shape to wear these trendy styles is the oval shape. The excellent balance and mixture of soft and sharp features in your face mean that you can pull off practically any kind you want. So, why not go wild with it! Make the most of your adaptable nature by wearing the most bizarre and bold shades you can find.
If I had to choose another face type that would suit the extremes of the trendy style, it might be the pear-shaped face or, as it sometimes might be called, the triangular-shaped face. My pear-shaped friends, your unique face shape means that you have a lot of flexibility with your glasses choices. Choosing anything too small or subdued would be dwarfed by your strong jawline, so the extreme styles of the trendy style would suit you perfectly.
Recommended articles:
Buyer guide to stylish sunglasses for women
Buyer guide to stylish eyeglasses for women
10 stylish sunglasses for men and women