10 stylish sunglasses for men and women
Are you a sunglasses enthusiast? Do you find it very hard to leave home during summer without wearing them? If you love sunglasses we are sure you will love stylish sunglasses for men and women. The good news is that you don't have to spend too much on sunglasses as there are cheap options you can buy online or at stores near you.
There are different types of sunglasses suited for different face types and for men and women. Then, there are unisex options that can be worn by both sexes. Furthermore, it can protect your eyes from ultraviolet sun rays that can be very destructive to the eye.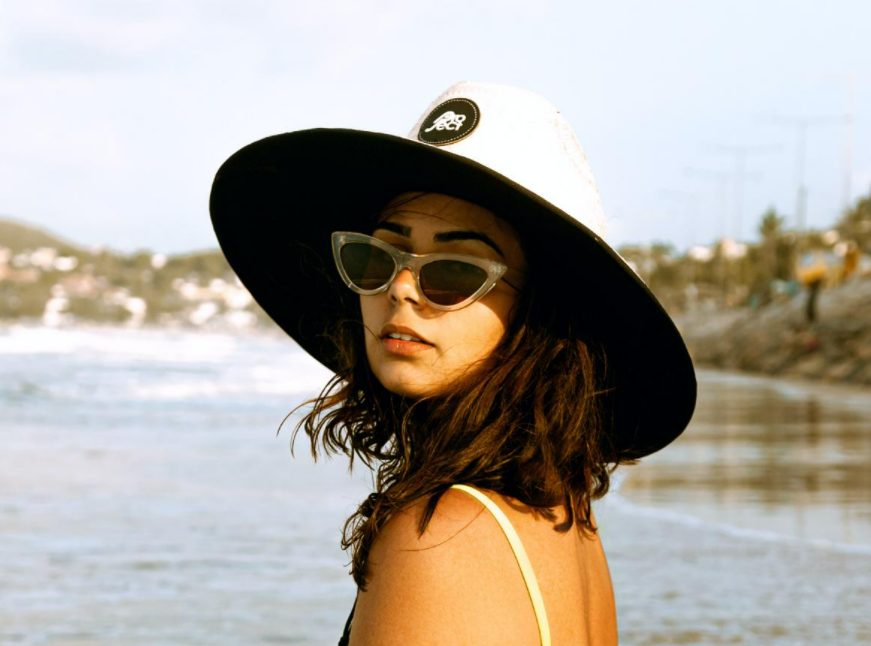 Guide to choosing stylish sunglasses for men and women
Stylish sunglasses for men and women abound online and there are different variants and styles depending on your preference but this can create a lot of confusion. With so many different options out there, how do you pick suitable sunglasses? Here is a guide to help you make the right choice.
Face shape: The first thing you should always consider when shopping for stylish sunglasses is your face shape. There are different types of face shapes which are
· Round face
· Oblong face
· Oval face
· Heart shaped face
And many more. So before you buy sunglasses, make sure you know your face shape so you can pick one that will fit you.
Eye/Hair color: You also want to ensure that you go for options that will fit your eye and hair color. Although different colors may fit different eye and hair colors, when you go for the same color, the sunglasses frame and will blend with your natural features.
Price: Another thing you want to consider is the price. Sunglasses command different prices so you want to shop for one that falls in line with your budget.
There are so many things to consider when shopping for the right sunglasses for your face but these few points discussed above are very important points to bear in mind.
5 stylish sunglasses for men
Here are some of the best stylish sunglasses for men.
Xuxa is an aviator brown colored sunglasses for men but it can also be worn by women. It also has different color varieties you can pick if you don't want a brown one. Xuxa has a unique feature and it is lightweight with a square frame you will like.

Another very good option is Priya which is square gold-brown sunglasses. The frames are very comfortable so you will not suffer from headaches or eye strain even if you wear them for hours. Priya will protect you from harsh UV rays but beyond that, it will accentuate your facial structure and give you a younger look.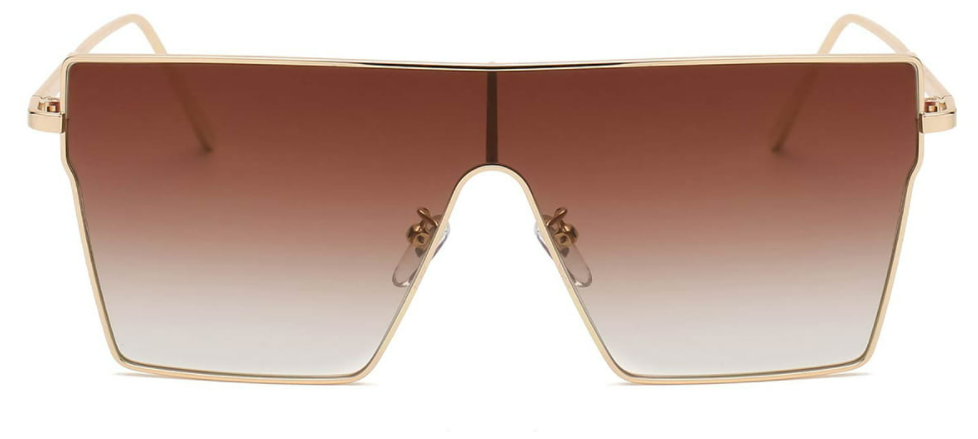 Zelina is one of the most sought after aviator sunglasses in the Lensmart store. It is easy on the eye and weighs only 28.6 grams. Zelina is available in four colors and different sizes. If you want trendy eyewear that will make you look younger and confident, Zelina is the one to go for.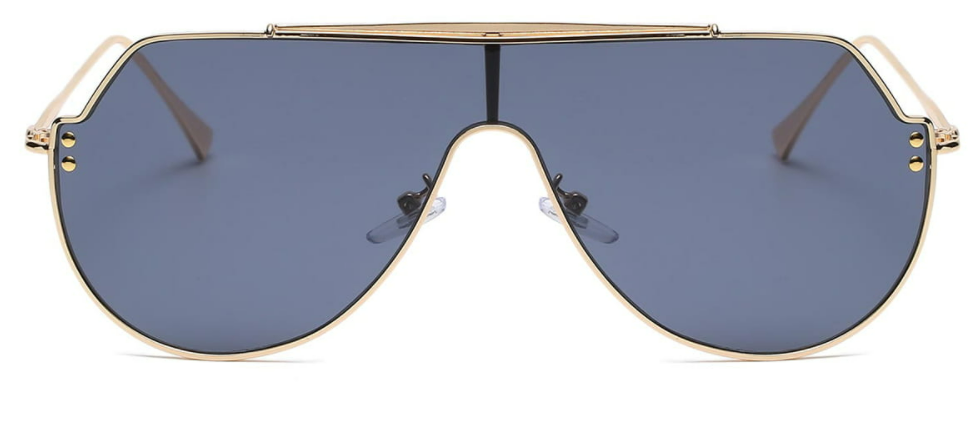 Merida back and yellow sunglasses are aesthetic eyewear that will improve your looks more than you can imagine. You can wear Merida to any occasion and still look the part. Merida is made with TR90 thermoplastic and weighs just 21 grams. The lens will cover your eyes and protect them from UV rays while offering you physical improvement.

Calida is one stylish pair of sunglasses you might want to try on. Weighing 30.5 grams, it weighs more than your average sunglasses but it will not cause discomfort. The quality of the frame is also of high quality and it represents value for money.

5 stylish sunglasses for women
Here are some very good stylish sunglasses models for women.
Penelope is a favorite of many who want to look elegant and attractive anytime they step out. These sunglasses have a square champagne shape. It has a non-slip frame and a luxurious retro design. You can order Penelope in different colors.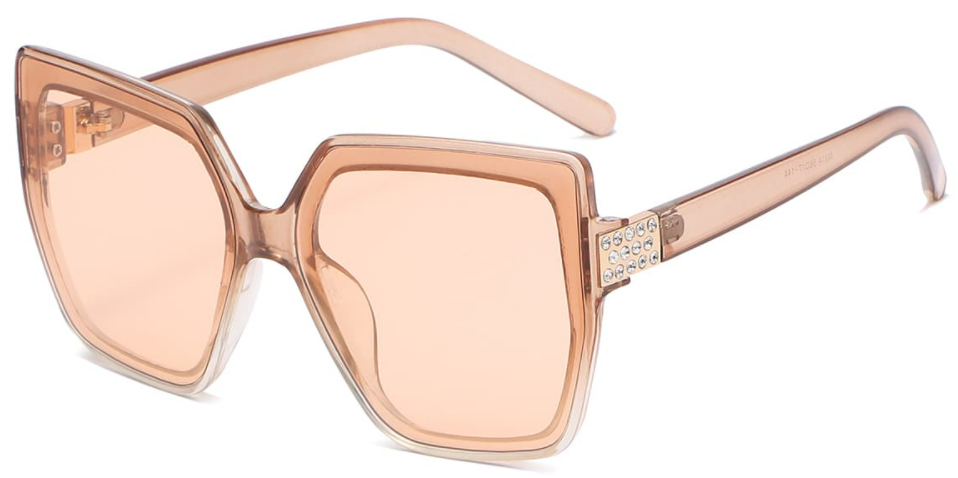 Cat-eye Beige/Gray Sunglasses for Men and Women
Elizabeth is a truly feminine sun protector that protects the eyes from harsh weather elements. This cat eye beige sunglasses fits people with oval-shaped faces best but will work for other face types too. It also has different frame sizes.
Rectangle Gradient-Brown Sunglasses for Men and Women
Add more grace and style to your outfit with Grace. These rectangular-shaped sunglasses will accentuate your physical characteristics while adding more value to your attire. If you want a high quality shade that will stand the test of time, look no further than these retro-themed sunglasses.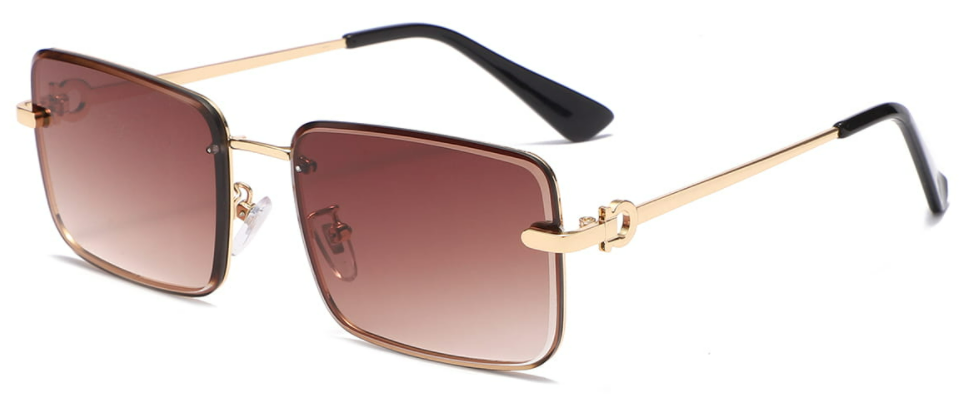 Ayla will fit both men and women but it has feminine characteristics that scream FEMALE to the high heavens. The rich elements of the frame mark it out as a standout option for all outdoor events.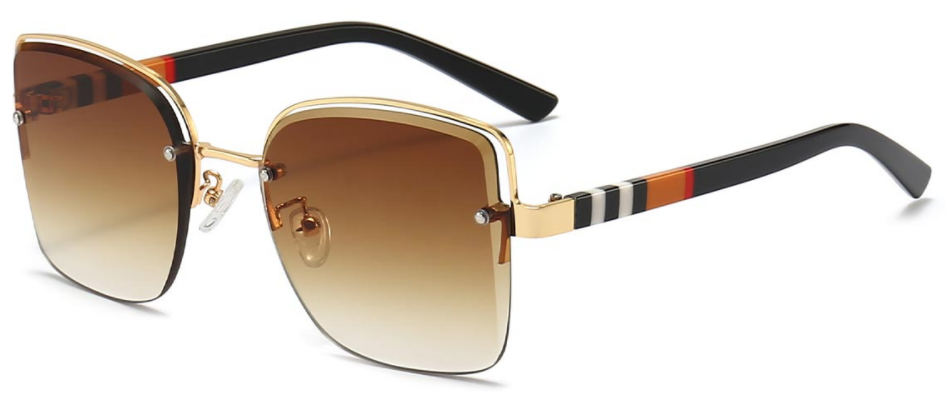 Last but not least is Eliana Oval Beige sunglasses. Eliana will give you that laid back neutral look. While it fits people with oval-shaped faces, it will also fit those with round and heart-shaped faces. You will not suffer any kind of discomfort with Eliana because it is lightweight.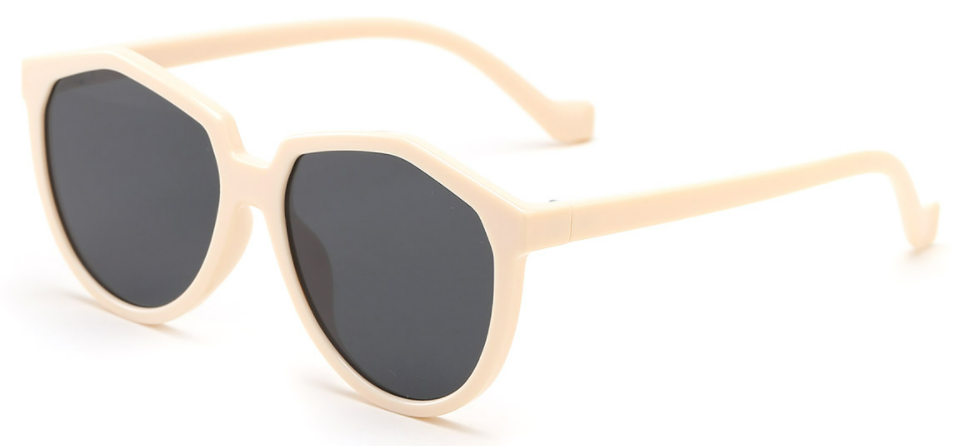 Stylish sunglasses for men and women are great fashion accessories. If you want to buy sunglasses for your next event, consider our recommendations to help you make the best decision.