How to find the best polarised fishing sunglasses?
There is nothing quite like fishing on a sunny day – the stillness, the flask of coffee, the quiet. When you pack your car and get ready to go, there's one piece of vital equipment you mustn't forget. No, we're not talking about your fishing rod (although that would be a disaster!), but a pair of polarized fishing sunglasses. Why are these essential? Well, not only do they protect your eyes from the sun and harmful UV radiation, but they also reduce the glare coming off the water, which means you can see fish below the surface much more easily.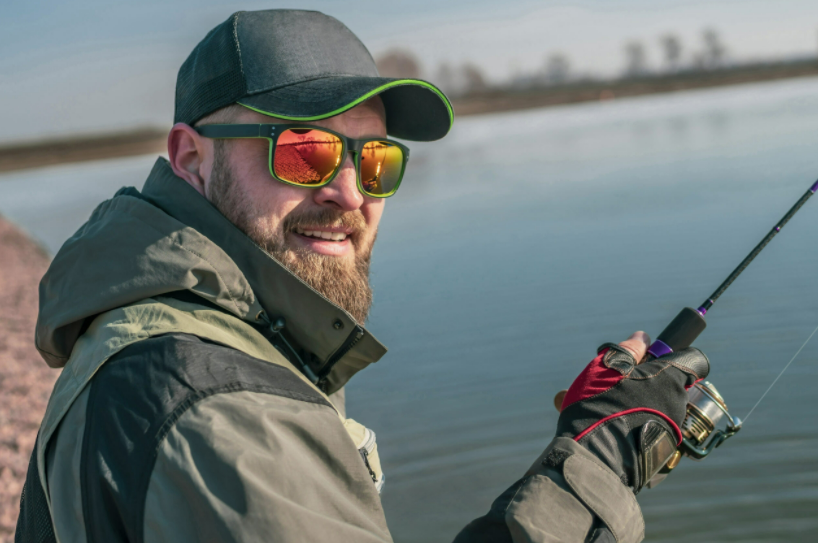 Whether you're shallow water fishing or sight fishing, polarized sunglasses are essential. But, with so many options available, how do you find the best ones? Choosing from the hundreds of options is daunting so we've done the hard work for you. In this guide on how to find the best polarized fishing sunglasses, we'll go over all of the information you'll need before buying a pair of polarized sunglasses.
The advantages of fishing sunglasses
Not all sunglasses are made equal and if you're going fishing, you should get some that are designed with fishing in mind. Let's examine some of the advantages of fishing sunglasses.
When you wear sunglasses, you can see things more clearly. However, fishing sunglasses are special because they're polarized. This means that they block horizontal light waves. It is only the vertical light waves that can get through the lens. This significantly reduces glare.
Lenses are polarized by having a chemical coating on them. Polarization means you have improved visual comfort, see objects more clearly, and see the true colors of things. In fishing, these features mean you can see where the fish are in the water so you can set yourself up appropriately to make catching them more likely. As well as seeing the fish below the water, you're also able to see obstructions such as rocks and vegetation, which means you can avoid getting your line stuck.
Finally, when you look across the water to a far distance, you'll be able to navigate better with the reduced glare. This is especially important if you're fishing from a boat rather than dry land.
Protecting your eyes from harmful UV rays
There is a difference between sunglasses with UV-protect and polarized lenses. Polarized lenses will block both UVA and UVB rays. It's important for fishing sunglasses to offer UV protection since people who fish will spend lots of time outside in the sunshine. It's not just about direct sunlight, though. Water can reflect up to 85% of ultraviolet rays, which can harm your vision.
It is also important to ensure any children you're fishing with also have adequate protective eyewear with UVA and UVB protection. When it comes to children, make sure you get the best pair of fishing sunglasses you can afford. They will protect little eyes better and will be more durable.
Are fishing sunglasses a good fit for anglers?
If you are wondering if normal sunglasses will do the job, the answer is likely to be "no". Most everyday sunglasses are not polarized and so won't reduce the brightness and intensity of the light and they will not minimize or reduce glare. When fishing, the glare makes seeing clearly more difficult and even with sunglasses on, you might end up squinting. With polarized fishing sunglasses, however, the difference in your vision is phenomenal.
Tips to choose the best polarized sunglasses for fishing
Believe it or not, even among polarized sunglasses for fishing there are loads of differences, which make choosing what to buy more difficult. It often depends on what type of fishing you do most. If, for example, you tend to fish in saltwater where there's tons of glare and light, you should go for green, blue, gray, or black lenses. And, if they are mirrored, you'll have an even bigger advantage. For freshwater, choose copper, brown, or bronze polarized lenses – you need a lens that can cope with varying light conditions. Finally, in low light, choose yellow lenses.
It's worth noting that the most expensive sunglasses are not always the best ones. You should always aim for a good balance between price and value. People who enjoy fishing should choose sunglasses that protect their eyes while staying within their budget – and you don't need to spend hundreds of dollars to achieve this.
3 cheap polarized sunglasses for fishing, recommended by Lensmart
If you're looking for affordable fishing sunglasses, Lensmart has many options.
Here are three styles we think will work well as fishing sunglasses.
The Jacob sunglasses for men and women have good eye coverage so you won't see bright glare coming from around the rims. The lenses are dark gray, making them suitable for saltwater fishing. These sunglasses are robust and durable. The lenses have a scratch-resistant and anti-reflective coating.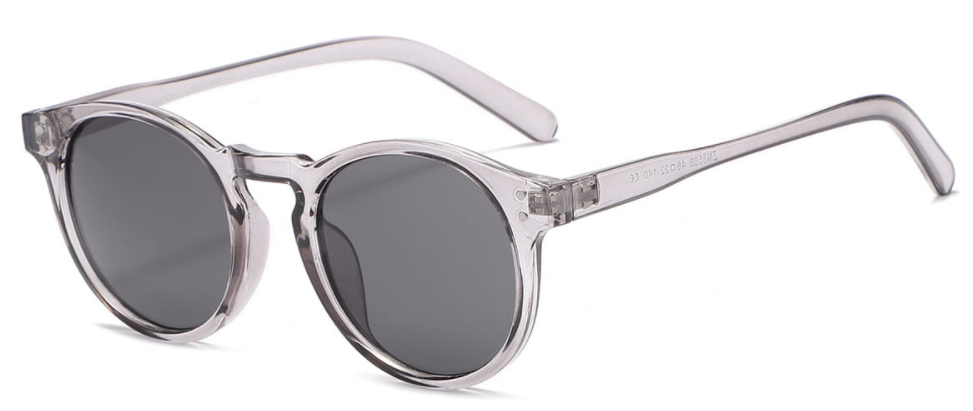 Merida sunglasses are a good choice for men and women who fish in low light conditions. Their yellow lenses reduce glare while still allowing you to see when there isn't much light around. Merida sunglasses are durable as well as robust and the lenses have an anti-reflective and scratch-resistant coating.

Xuxa sunglasses are ideal for freshwater fishing as they have brown lenses. The aviator style makes them a trendy pair of sunglasses for fishing. These have an anti-reflective coating and an anti-scratch lens coating. They're lightweight yet durable as the frames are metal.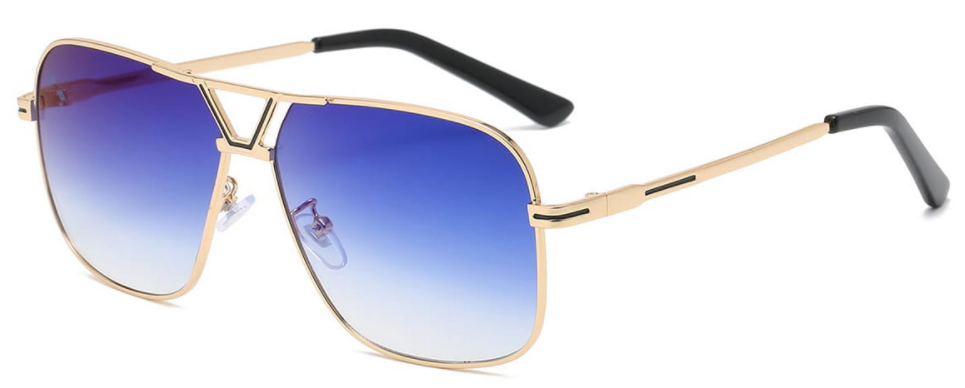 Final thoughts on the best polarized fishing sunglasses
When it comes to all types of fishing, fishing sunglasses are a huge advantage – even in low light. If you are fishing at night, though, you might not need any at all! Choosing fishing sunglasses can be tricky as it depends on what type of fishing you do. The three sunglasses in this article are all ideal for a different type of fishing – and they are all reasonably priced. So, if you tend to vary where and how you fish, you might just need all three! Thank goodness they're not expensive.
Recommended article: