Plastic frame glasses explained
High-quality plastic frame glasses can update your look and give your outfit a fashionable twist. Material-wise, you have several options when it comes to plastic-made eyeglasses. There is a vast array of styles, colors, and shapes for your preference, whether for everyday wear or special occasions.
Are plastic glasses ideal for you? Here is a guide you can refer to when it's time to shop for your new pair of eyeglasses.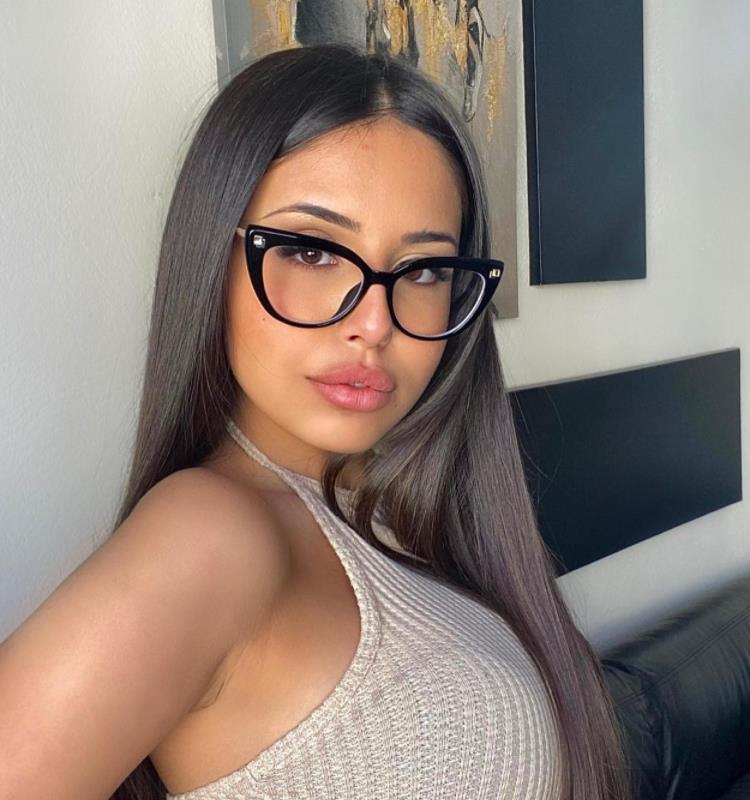 What are plastic eyeglasses made of?
Most people think that plastic is better suited for homeware items, but what clothing accessories? Today, eyewear makers use an assortment of plastic materials for frames. It's lightweight and easy to customize, allowing manufacturers and designers to create glasses with a top-notch aesthetic. These types of plastic frames are widely available in the market.


1.Zyl or cellulose acetate
Zylonite, also called cellulose acetate, is cost-effective yet does not lose its high-quality appearance. The laminated options can have multiple layers of different colors, creating a unique effect. For frames with a light-colored interior, the glasses can 'disappear' from the wearer's visual field. If you choose black zyl glasses, you can always see all sides of the frame in your line of sight.


2.Cellulose acetate propionate
This nylon-based plastic is lightweight and hypoallergenic, making it a great choice for kids and hypersensitive individuals. The material is more transparent and glossier than other plastics. If you want frames with a lovely sheen to them, this type is perfect for you.


3.Blended nylon
Nylon-based eyeglasses are a great material for safety glasses and sports glasses. It is lightweight and durable, which is appropriate for people who have an active lifestyle. A lot of manufacturers use this material because it is easy to mold into various styles and designs.


4.TR90
TR90 is a thermoplastic, reinforced plastic material that boasts all the most preferred qualities of plastic. It is lightweight, flexible, highly durable, and contours your face effortlessly. It is extremely comfortable to wear and resilient to damage, making it long-lasting and absolutely value-worthy.
Are plastic eyeglass frames good?
Plastic frame glasses offer outstanding comfort compared to other frame types due to their lightweight quality. If you are near-sighted and require thick lenses, plastic rims can effectively hide the extra width. Therefore, it's ideal for high prescriptions.
In addition, reinforced plastic like TR90 is sturdy and feels more secure when worn. Some metals like nickel cause an allergic reaction in people with sensitive skin. Generally, plastic glasses are hypoallergenic and are suitable for wearers who are prone to allergies.
Plastic frames can have a wide selection in terms of color and can help you express yourself boldly. Laminated cellulose acetate, for example, can combine different colors to make one-of-a-kind patterns and designs. However, one caveat is that it loosens quickly, but you can always have it re-adjusted at your optical shop.
How long do plastic frames usually last
With proper care and use, any plastic frame glasses can retain their form for up to ten years. Since this material is durable, you can expect it to last for an average of three years even with regular use. However, circumstances like accidental damage or extreme weather conditions may affect the shelf-life of the glasses.
Eyecare professionals recommend replacing eyeglasses with a prescription yearly or every two years. Some people only update the lenses and keep the same frame. Still, it's not a bad idea to buy new frames to match your updated lenses to create a new look for you.
How to buy the best plastic frame glasses
One of the first priorities when shopping for new eyeglasses is the shape and style to match your face shape. For instance, round glasses work with angular features, while sharp-edged glasses soften round-faced wearers. After you pick the right shape, you can then browse through the colorway patterns that fit your preference.
Your eyewear should not hinder you from keeping your lifestyle, which is why you should factor in weight and durability as well. Also, your frames should provide a level of comfort that allows you to perform your usual activities with ease. You can seek expert advice from your favorite eyecare center for some eyeglass recommendations that will suit you best.
Final thoughts
Plastic frame glasses are a delightful accessory that combines fashion and functionality in one. You can shop at Lensmart and scroll through hundreds of plastic-made eyeglasses featuring exceptional quality. You can check out the virtual try-on to instantly see how our trendy, vintage, and casual frames will fit you!
Read More:
Plastic vs metal sunglasses, which is better for you?
Know your face shape and find the right glasses
Eyeglasses trends 2023: popular glasses styles