Mother's Day gift: best finds for your mom
A mom's love is boundless, and that is the best reason to surprise them with a Mother's Day gift. This wonderful celebration, which takes place on the second Sunday of May, is the perfect time to show them how much you love them.
Mother's Day originated in America when it was initiated by Anna Jarvis when she organized a public memorial for her mother in 1908. It was later signed into a national holiday by US President Woodrow Wilson in 1914. Today, the festivity signifies a chance to give back the love mothers provide so unconditionally.
Today, over 50 countries observe the celebration, including Australia, Denmark, Brazil, New Zealand, and more. A common tradition during this day is to surprise moms with flowers, food, and other gift items, although some countries might have their own way of honoring it.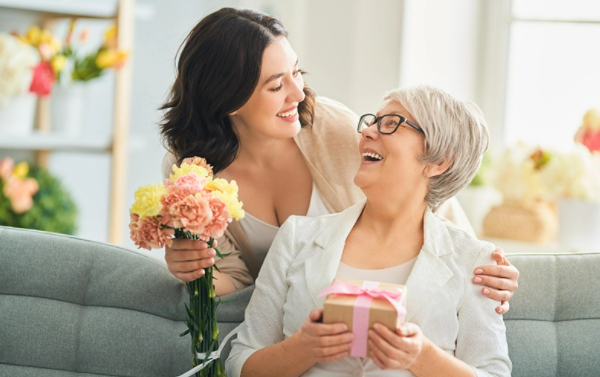 What are the best gift ideas for Mother's Day?
You might have been searching for the perfect gift for your mom, but with many guides telling you to buy this and buy that, choosing one might get frustrating. However, you don't need to stress at all! Rather than looking at the price tag or size, the perfect gift is one that comes from the heart.
According to various sources, Mother's Day shopping started this year as early as mid-March. About 29% of Americans will be buying their gifts online, and about 40% of such purchases apply coupons and discounts. Now the question is: how does one shop for mothers? Here are the ways to choose the right gift for the light of the home.
1.Give her what she loves
Do you want your mom to love your gift? You can start by prioritizing her favorites. Does she like makeup? That new shade from her preferred brand will do the trick. Does she love to read? Buy the latest book of her favorite author. While you're at it, you can also gift her a pair of trendy reading glasses to protect her eyes while reading.
You don't necessarily need to give material things to your mom. You can treat her to a spa day or take her swimming on the beach if she loves those activities. The key is to provide her the chance to relax and enjoy her special day.
2.Spend time with her
Whether you are expressive towards each other or not, giving your time is one of the best gifts for your mother. Oftentimes, you become too busy with life that spending time with her doesn't happen as frequently as she likes. This Mother's Day, bonding and creating new memories are great gift ideas.
Make the most out of the moment by doing an activity you won't forget. You can take her to visit places she's never been to yet. Let her try a new dish you just learned or treat her to a special meal on this day.
3.Gift from the heart
Any gift, regardless of the value, is priceless if you lovingly give it to her. Why not write a heartfelt letter to go along with your gift? Mothers love reading hand-written notes that convey admiration and thanks for them. There's a lot to be grateful for moms and expressing that with words is another excellent gift.
What's even better is if you compose a poem that creatively says how thankful you are for having a wonderful mother. It takes great effort to compose verses wholeheartedly, which she will surely appreciate.
4.Trust the classics
Classic items like a flower bouquet, jewelry, or chocolates are always a welcome choice for a Mother's Day gift. You can also opt for monogrammed pieces that provide a personal touch to your gift.
There's another timeless present that fits perfectly for moms—a brand-new pair of eyeglasses! Lensmart has a curated selection of high-quality eyewear made especially for mothers of all ages. Be sure to pick a frame that matches her personality and style!
Five stylish reading glasses for moms
Score some great deals with this year's top Mother's Day picks for eyewear! Here are five value-worthy frames that are ready to be packed and shipped as gifts.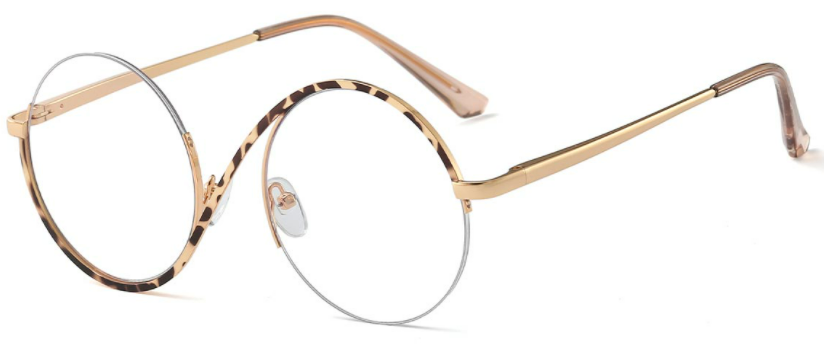 The entirely unique Nevaeh Eyeglasses boast an eye-catching bridge design. Adding more appeal to this pair is the tortoise shell glasses pattern plus five other solid colors to choose from. They are lightweight and come with an adjustable nosepiece, ensuring a comfortable fit when worn by your mother.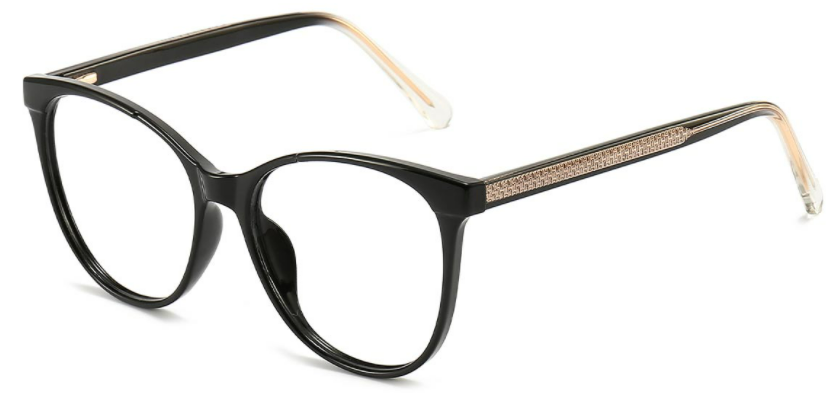 The thin frame and wide lens of the Elizaveta Eyeglasses make them a stylish accessory that moms love. This pair has a classic cut with modern features like anti-scratch and anti-reflective coatings. It boasts a long-lasting quality that mommies can use for a long time.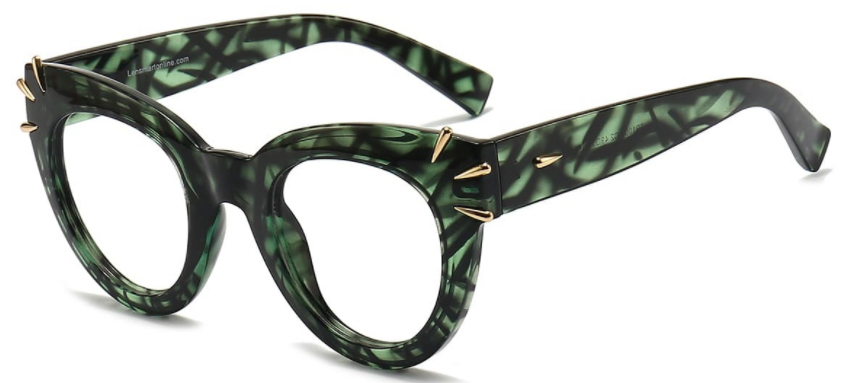 If you want to gift trendy specs, the Maya Eyeglasses are an excellent option. The thick, cat-eye frame gives a youthful vibe to the wearer. It also has gold-plated details on the temples that bring more personality to the glasses.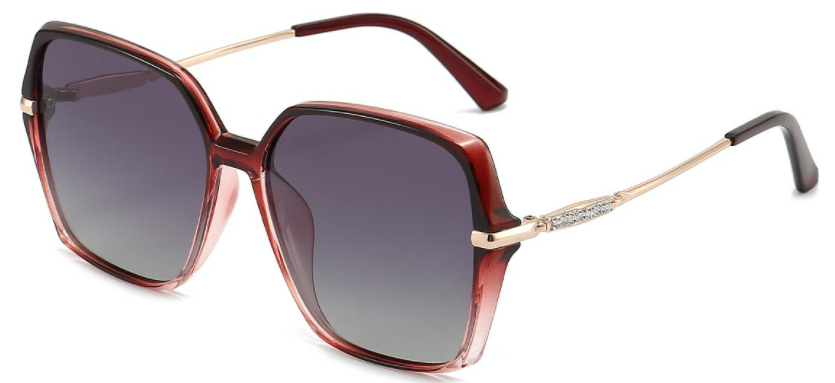 Your mom will adore the Lany Sunglasses with purple gradient lenses to shield the eyes against glare and harsh light. It is an oversized frame but will not weigh heavily when worn. These glasses are available in different colors, so you can freely choose your mom's favorite shade!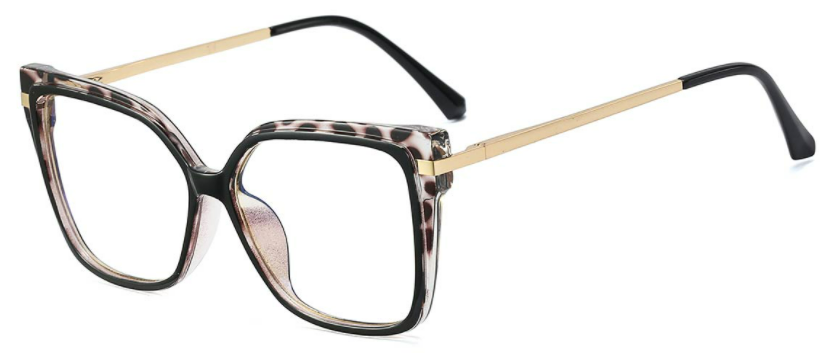 The Tr90 material of the Sara Eyeglasses will have your mother wearing it all day since it's flexible, comfy, and lightweight. This frame has a lovely square shape that will accentuate her best facial features. It's perfect for when she wants a pair that doesn't obscure her pretty eyes.
Lensmart: mother's best choice
If you're shopping at Lensmart online for a Mother's Day gift, better start now to have it shipped in time for the celebration! Our brand offers a huge selection of eyeglasses and sunglasses in Mother's Day flash sale activity; you only need to pick the right one that suits your mom's taste. Find the best pair of glasses for the special woman in your life today!