Eyeglass coatings explained
After choosing the most suitable frame for your face, your optometrist may ask you to select your preferred lens coatings for your glasses. This additional layer provides extra protection, performance, and functionality. Experts recommend investing in one or more of these overlays to enhance the overall quality of your eyeglasses.
You have plenty of options when it comes to protective coating for your lenses. Aside from vision correction, the extra layer can boost the benefits of your glasses, from blue light filtering to scratch resistance and more.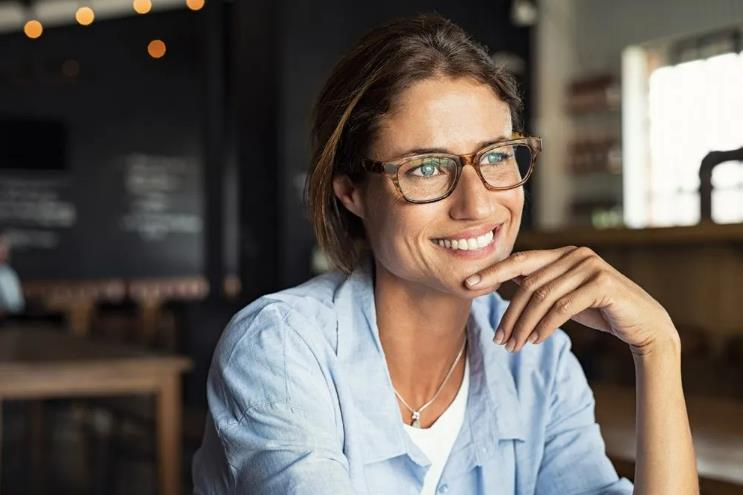 What are the types of coatings used in lenses?
Coating for eyeglass lenses makes your eyewear look better and more durable. Whether you are using single-vision or multifocal prescription lenses, you can have your pick of coatings that fit your lifestyle and fashion taste.
Anti-reflective coating
Anti-reflective coatings are a multilayered overlay that prevents any reflection from both sides of the eyeglass surface. It is also known as anti-glare or AR coating. Since it eliminates reflected light, your eyes become more visible, helping you make better eye contact with people.
AR coatings for eyewear are similar to those found on cameras and microscopes. This layer reduces glares and light reflection to make you more comfortable with different activities like reading, working in front of the computer, or driving at night.
Pros:
Offers clearer and sharper vision compared to uncoated lenses
Helps lenses last longer by resisting water and dirt accumulation
Reduces eye fatigue when using digital devices
Enhances visual clarity at night, especially when driving
Cons:
With glare reduced, dirt or scratches on the lens become more noticeable
Reduces eye fatigue when using digital devices
Not recommended for reading glasses
Scratch-resistant coating
Most modern lenses feature anti-scratch coatings, which extend the lifespan of the eyeglasses. Polycarbonate lens material by itself is prone to blemishes and dings if it comes in contact with sharp objects. Typically, they are manufactured with scratch resistance but an extra layer of coating protects the lenses more effectively.
Pros:
Makes lenses more resilient and withstand regular wear and tear
Protects lenses from sharp and abrasive materials
Cons:
Requires a specific type of microfiber cloth for cleaning
Not completely scratch-proof
Needs high-quality frame to help maintain the lens coating
UV protection
One of the main protective functions of eyewear is to shield yourself from the damaging rays of the sun. Over time, exposure to sunlight can cause age-related eye conditions like macular degeneration and cataracts. According to research, 80% of UV damage occurs before the age of 18. If your eyewear does not have at least 99% of UV filtration, you become at great risk for vision problems later on.
UV protective coating can help you manage these risks. In general, almost every pair of sunglasses or high-index plastic lenses have 100% UV protection. However, some glasses made of CR-39 still need an extra coating.
Pros:
Blocks harmful UV rays from causing irreparable damage to your eyes
100% UV protective coating can also block blue light often emitted by digital devices
Cons:
UV coating only shields your eyes from the front. You can wear a hat for extra protection
This coating wears out, so you have to replace it with new sunglasses every few years
Polarized lenses
The special chemical used for polarized lenses helps to block out light that otherwise passes through the lens. It effectively minimizes glare, which usually happens when the sun is too bright and reflects on water or snow.
Pros:
Helps improve overall visibility in sunlight
Enhances visual clarity in sunny conditions
Makes the water surface when fishing or boating
Cons:
The unique treatment makes it more difficult to see LCD screens
Considerably more expensive
Can be uncomfortable at first few uses
Are anti-reflective coatings worth it?
Having anti-reflective lens coatings can make you see better indoors and outdoors. An AR coating can be pricey, but it ultimately has a lot of benefits for your health and well-being. It's definitely a worthy addition to your glasses!
Are UV-protective coatings worth it?
If your work or lifestyle exposes you to the harmful rays of the sun, then UV protection is something that your sunglasses should have. It's a layer of defense for your eyes, ensuring that you don't develop complications as you grow older.
Recommended articles:
Anti-glare glasses explained: pros, cons, and more