How to find a pair of eco-friendly glasses?
Making the right choices for the environment can include buying eco-friendly glasses for everyday wear. Sustainable eyewear can complete your planet-friendly wardrobe and now is a great time to shop for this type of frame online.
Typical eyewear made from plastic or cheap metal ends up in landfills once discarded, yet never decomposes. These wastes continue to pollute the world we live in at an alarming rate. You can do your bit in saving the earth by supporting sustainable fashion.
What are eco-friendly eyeglasses and are they worth buying? This article will give you an idea about sustainable glasses and how to choose the best pair.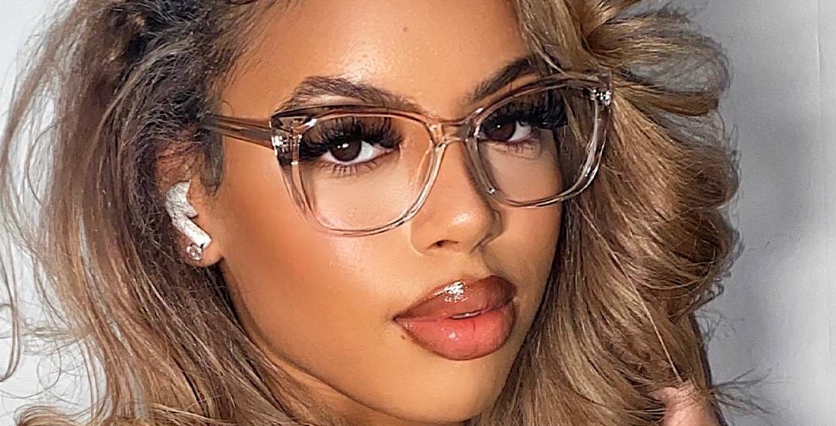 What are eco-friendly glasses?
Eco-friendly eyeglasses refer to eyewear produced using materials and processes that are the least harmful to nature. Creating less is a sustainability trend, which is why these frames often have recycled components.
Having an eco-friendly label may also mean that the manufacturer donates a portion of the sale to environmental groups. It's an ethical action that demonstrates the brand's commitment to saving the planet.
What materials are used to produce eco-friendly eyeglasses?
Other than cheap plastic and metal, there are several environmentally safe materials used for specs.
1.Bio-acetate
Although it qualifies as plastic, bio-acetate is naturally occurring in wood pulp and cotton linters. This material looks like the traditional acetate but has renewable ingredients in the mix. Frames made of bio-acetate are biodegradable and are therefore safe to dispose of. Bio-acetate is petroleum-free, which means that it's free from toxic components like phthalates.
2.Vegetal resin
Some glasses are made of 40% vegetal resin, which is derived from castor oil. It creates a durable, light, and flexible frame, making it a great alternative to thermoplastic. This material is effective in reducing carbon footprint thanks to its long-lasting composition.
3.Recycled Materials
Old plastics like fishing nets and water bottles can be repurposed into eyewear frames. It's a given that recycled plastic is a more sustainable alternative to virgin plastic. Manufacturers often combine them with fibrous residues from plants like rice and hemp, which further reduces the carbon output.
Additionally, you can also find glasses made of recycled stainless steel. They offer the same durability and aesthetic as brand-new steel construction. These frames also help cut the wastage of metals in the junkyard.
4.Wood
Some trendy eyewear manufacturers use wood sourced from sustainably managed forests. They may also utilize reclaimed or upcycled wood. This material is lightweight and floats in the water, making it an ideal sustainable option for watersports athletes.
Benefits of eco-friendly glasses
1.Hypoallergenic
Most eco-friendly specs have natural and sustainably sourced materials. They are generally gentler on the skin and do not cause allergic reactions in people with sensitive skin. These frames are more hypo-allergenic than eyewear made from traditional plastic and metal.
2.Long-lasting
Sustainable eyewear boasts well-sourced materials that can last for a long time. Manufacturers observe eco-friendly processes during production to deliver high-quality designs that last more than a few seasons. Many of these frames have handcrafted components, ensuring that the construction is built for years of use.
3.Comfort
Many environmentally friendly frames are extremely lightweight. You can wear them all day and not feel discomfort especially around the ears and on your nose bridge. This feature allows you to wear it comfortably no matter what you're doing.
4.Unique style
Eco-friendly glasses certainly compete with other frames in terms of style. You can have a great selection of ultra-modern and stylish frames in the style, color, and shape that you prefer.
Recommended eco-friendly eyeglasses
Are you ready to purchase your brand-new pair of sustainable glasses? Here are our top three picks for you.
Hudson Round Eyeglasses
The Hudson frame is a finely structured pair of round glasses that create a retro style statement. It is made of an acetate material that's hypoallergenic and is, therefore, suitable if you have sensitive skin. The Kraft paper package also provides a great touch of eco-friendliness to this product!
Crisanta Cat-eye Eyeglasses

If you want vibrant eyewear, the Crisanta eyeglasses are available in a tortoiseshell pattern, making them fun to keep on. These specs can offer you a youthful vibe once you wear them. This product is made of Tr90 material, which makes it fully recyclable. It's lightweight and super comfortable to wear, too!
Agostina Aviator Eyeglasses

The aviator shape of the Agostina eyeglasses has a minimalist appeal due to its thin frame lines. Now, aviator glasses usually come in metal, but this one is fully made of acetate. That means it does not contain irritants like your usual classic metal frame. You'll find no discomfort wearing these glasses all day!
Recommended article:
Are wood frame glasses right for you?
Know your face shape and find the right glasses