Men's sunglasses guide for oval face
Face shape isn't the be-all and end-all of eyewear styling, but it is an excellent place to start. Your pair of specs have the potential to bring out your best features, so knowing which varieties of glasses suit your face shape is essential when picking out your next pair of sunglasses.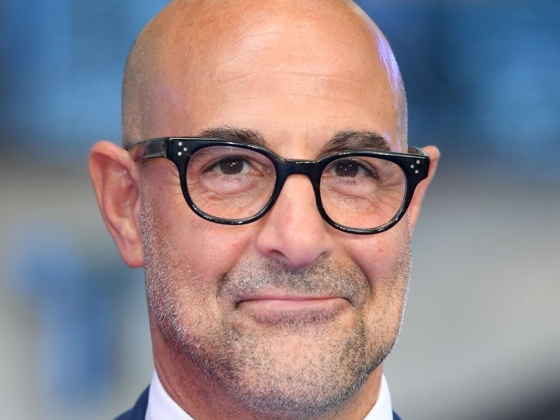 Well balanced and softly rounded, an oval face is pretty versatile when it comes to eyewear, suiting a broad range of styles. Those with oval-shaped faces will have a narrow forehead, slightly narrow jaw, and high cheekbones. If that sounds like you, then you're in luck since your balanced proportions make it easier to pull off an extensive range of styles.
But you're not out of the woods yet; you can't just blindly pick any style frame and hope it works for you. Remain vigilant when choosing your sunglasses. To make the most of your frames, consider some of the following styles, which will flatter oval-shaped faces.
One of the most popular styles of frames for oval faces is square and rectangular-shaped. The sharp geometric style contrasts with oval face shapes, thus enhancing the entire look. Square and rectangular frames juxtapose the soft lines of your face and may also create a slimming effect that many find attractive.
If you're a fan of the classic aviator glasses, you will be glad to know that they compliment oval-shaped faces perfectly by drawing eyes away from the forehead and downwards towards your cheekbones and chin.
Or you could choose a bold cat-eye frame, which would complement your face's natural lines and provide your look with a unique vintage look. Traditionally, cat-eye frames are aimed at women; however, there is no reason you couldn't pull this look off. The less than traditional shape will definitely garner you some compliments.
Rectangular Casual Sunglasses: Bonnie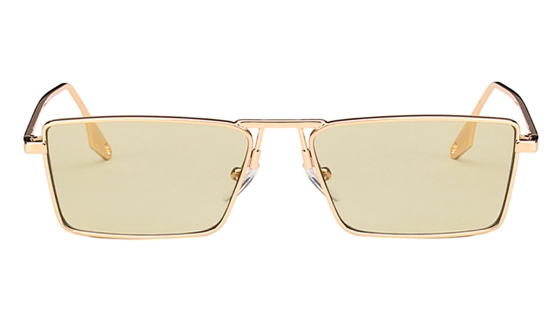 When these gold frames glint in the sunlight, you will know you picked the right pair, trust me. Lightweight yet durable, these rectangular glasses frames make a statement without being too heavy on your face. The rectangular shape will contrast nicely with your features, and the lightweight golden frames create a timeless appearance.
Available in a range of different lens tints, with a beige gradient, olive green, grey, black, and flirty pink. The delicate but straightforward metal frames juxtapose the golden gleam of the metal, making these glasses casual but not too casual. The Bonnie showcases a beautiful balance between a statement piece and casual wear. Flashy enough to draw some attention but not enough to become the center of it.
Rectangular Retro Sunglasses: Noa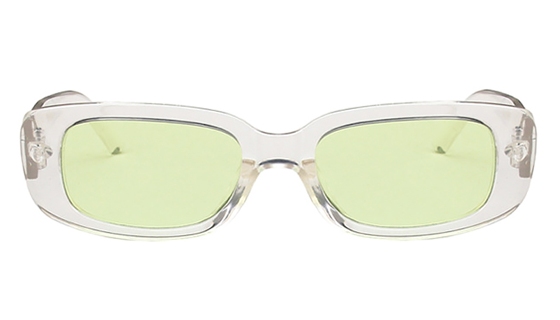 Were you looking for something bold? A statement piece to complete your ensemble? Try the Noa frame. Like the Bonnie, the Noa frame is rectangle sunglasses as well, thus an excellent fit for anyone with an oval-shaped face. However, much unlike the previous entry, these chunky frames boast a retro flair which is sure to turn some heads.
Go for a bold and classic '90s esc look with a bright crimson frame and black tinted lenses or a more unconventional and modern look with transparent rims and an olive green tint. Or you could consider some of the other colors we have on offer, such as our flashy and unique orange frames. If the bold shape of the frames was enough for you, consider trying a traditional black for a chic look or a unique transparent frame as a neutral option. Either way, you're going to look great.
Classic Retro Cat Eye Sunglasses: Chryseis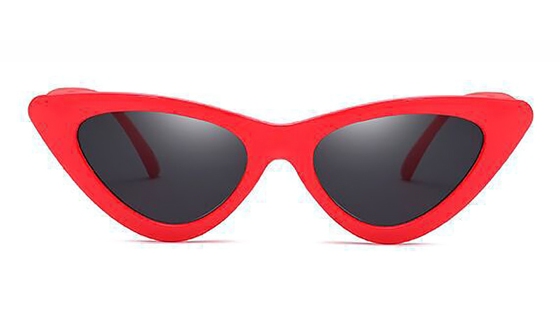 Did you like the bold retro statement of the Noa but are looking for a different shape? Try the Chryseis. This classic cat-eye sunglasses is lightweight, durable, and eye-catching in design. Retro frames are an excellent choice for oval-shaped faces, so make the most of it and have some fun. A youthful look, reminiscent of the '80s and '90s, these playful triangular-shaped shades will undoubtedly stand out.
In a choice of three colors, you could either opt to wear a classic bright red pair of sun-specs or choose from the two greatest traditional colors, black and white. I honestly think these sun-specs would look excellent on anybody, it displays a certain level of bravery and playful, creative flair to waltz down the street in these, and I respect the confidence it takes to pull this look off.
Recommended articles:
Women sunglasses guide for oval face
Men's sunglasses guide for oval face
5 stylish glasses for oval face
The 10 best trendy glasses for women with oval face
How to choose the best sunglasses for oval face?