Guide to picking the best glasses for night driving
In light of modern technology, glasses have assumed new dimensions over the last 2 decades. These days, there are different types of glasses created to cater to the different needs of wearers. One modern phenomenon that is growing in popularity is glasses for night driving.
Glasses for night driving
Glasses for night driving are special glasses designed to enable drivers to see very clearly at night. These eyeglasses are non-prescription glasses that have tinted yellow lenses and anti-reflective coats which eliminates reflection. If you have these glasses on, you will suffer less from glares emanating from lights coming from opposing directions.
Night glasses are similar to shooting glasses because they have identical lenses and provide the eyes with the same effect. Funny enough, many people buy glasses with night vision features these days because they can wear them for other purposes even if it is just for them to look good. They are non-selective and can be worn for work or for pleasure.
Let us also add that they can be worn for hunting and bird watching at night so if you initially thought that they are only suited for driving then think again; because you can do so much more with them. But how do they work?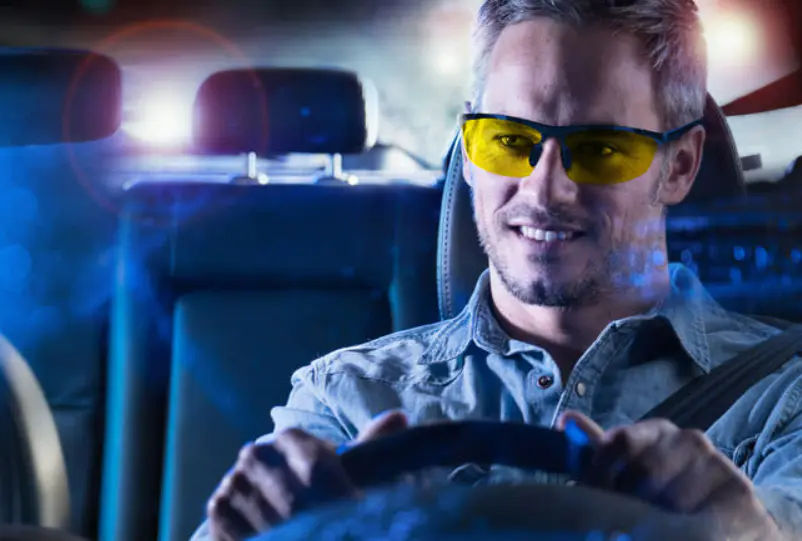 How do night driving glasses work?
You may be wondering how glasses for night driving work but it is not as complicated as you think. Night driving glasses aid your vision at night by filtering out the blue light coming from opposing vehicles or streetlights. Furthermore, they create a greater contrast with the little light available around so as you drive you are able to see clearly what is in front of you.
Night glasses were initially created for night hunters to help them see birds and tree branches but as time went on, glasses for driving were created to help drivers too.
Here are some of the benefits of using night glasses for driving
1. Less reflections
If you are going to be driving a lot at night with a lot of streetlights on both sides of the road and incoming vehicles from opposing sides, you will have to deal with a lot of light reflections which will make driving uncomfortable. With night driving glasses, however, you can drive conveniently since the glasses will reduce the reflection entering your lens.
Oftentimes, when our vision is not adapted to a particular light intensity we tend to suffer from eye strain, but with these glasses, you have nothing to worry about. Some of the best glasses have coated lenses which is good news.
2. Provides UV protection
Night driving offers UV protection. Exposure to UV rays can worsen cataracts and conditions like photokeratitis. So you see why these glasses are all-rounders since they provide visual clarity at night and anti-sun protection during the day. Suffice to say that the coat covering the lens eliminates ultraviolet light that may affect your lens.
3. Comfort
Overall, driving at night should be a comfortable experience for you. If you are struggling to see clearly because of excess glare you will never be comfortable behind the wheel. Glasses for night driving provide you with the comfort that you desperately need. Not only will you feel protected, but your road trip will be a comfortable experience.
Would clip-on sunglasses be better than night driving glasses?
Many people argue that clip-on sunglasses will do a better job for night driving but is that true? For starters, it depends on who you ask.
However, what we can say is that it will depend on the type of clip-on sunglasses in question. Some clip-on sunglasses work well for night driving while others don't. The type of clip-ons that will work are those that reduce glare and by extension, eye strain due to their special lens coats. Proper clip-on glasses reduce harsh blue light from headlamps and another artificial lighting. This is why it is important to do your due diligence before you buy clip-on sunglasses.
Guide to picking the best glasses for night driving
If you must go for glasses for night driving you need to make sure the lens is clear, wide and reduces light refraction. Glasses with yellow-tinted lenses are also good as they help people see in the dark.
To conclude this article, let us review some of the best glasses for night driving. Note that the glasses below are suitable for men and women.
First on our list is Josiah. These sunglasses are suitable for men and women and mostly come in a link frame but there are other color varieties though. Josiah is made from high quality TR90 materials with an anti-reflective coating.
These glasses will not slip off your face while you drive instead, they will reduce the glare coming from external light sources. The large square frame will cover your entire eyes and give you the protection you need while on the road.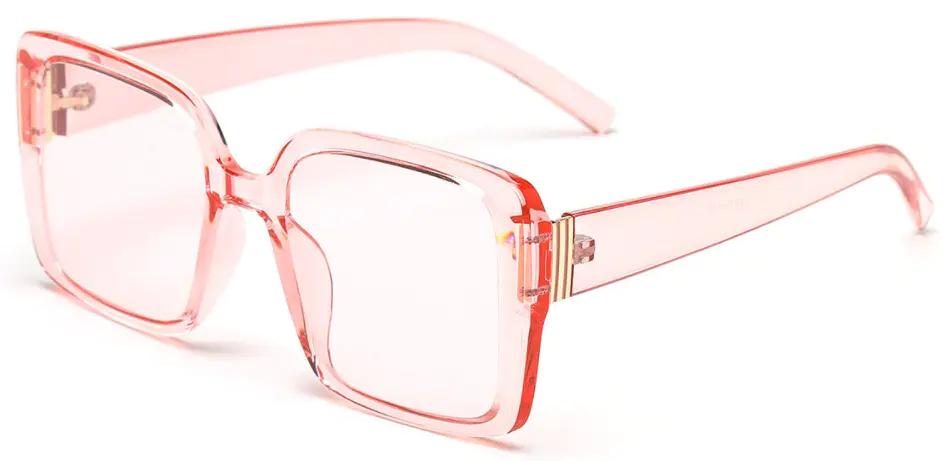 Samuel is another high-grade glasses for night driving. These Unisex tawny sunglasses provide the wearer with quality optics as long as it is worn. The square shape will cover your entire eye to protect them from the rushing wind. As for the lens, they are of the highest quality. With these glasses, you enjoy reduced glare, and it will not cause you headaches because it is lightweight.
Samuel can be worn by both sexes for social occasions as well. Its versatility makes it one of the best options in the market.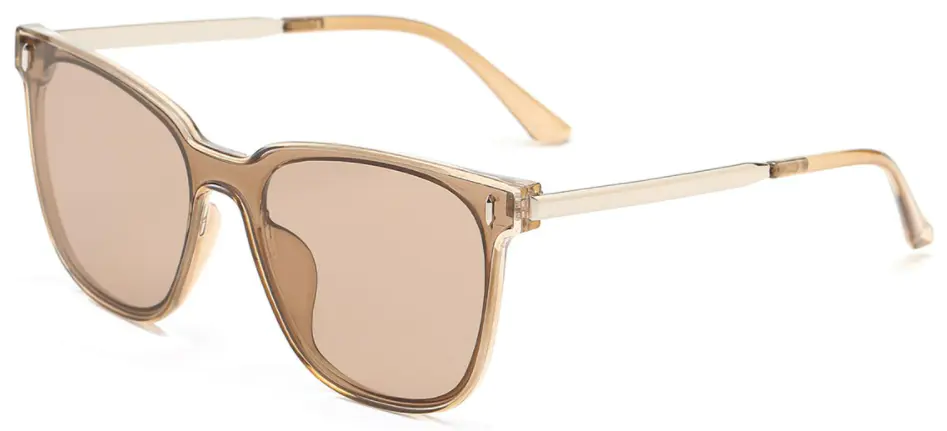 Violet is an aviator sunglasses with pink attractive frames. This model is a one size fits all model that will rest well on your face. It will not pierce your temples nor will it wear you down even if you wear it for hours. Violet is lightweight and is built for comfort with an anti-reflective lens that will provide you with maximum protection. Besides that, it is also suitable for outdoor activities when the sun is up and shining intensely.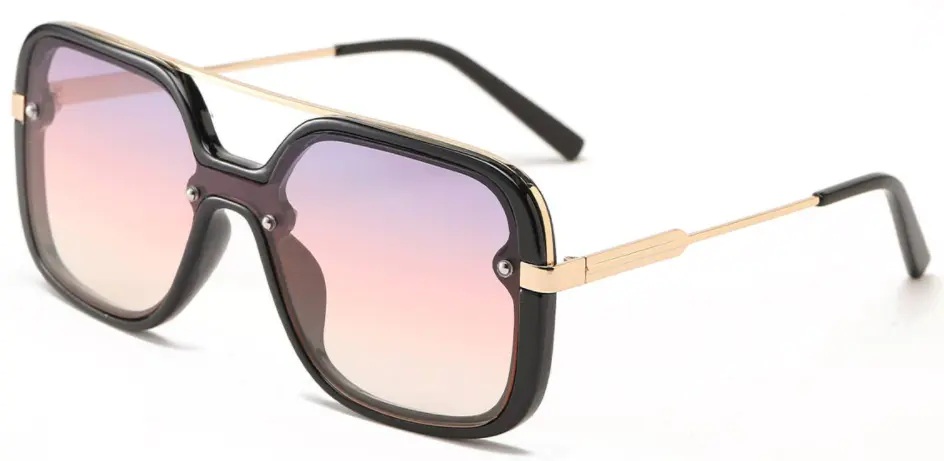 Recommended articles:
Guide to picking the best color blind glasses
Guide to picking the best sunglasses for fishing
Guide to buying the right fake glasses (non-prescription glasses)
Night vision glasses: best eyewear for nocturnal activities

Guide to picking the best glasses for night driving
How to buy the right tinted glasses?
Buying the best night driving glasses: do they work?