What to consider when choosing stylish cat eye sunglasses?
Nowadays, different eyewear shapes are available to make people look incredibly awesome. Cat eye is probably the most popular stylish eyewear frame and people love to give their eyes an appearance that looks like a cat. This gives a catchy look because uniqueness is something that can never be compromised.

When people seem unique, they feel confident to cope with their surroundings. Cat eye sunglasses are typically related to browline style and arms and temples join the outer edges of the frame. The glasses are of distinctive style named after the shape of cat's eyes. The frame typically features the round lenses with the top corners that are angled sharply. They are very stylish sunglasses and suit on all types of face shapes. And they are the glasses that have always been stayed in the spotlight.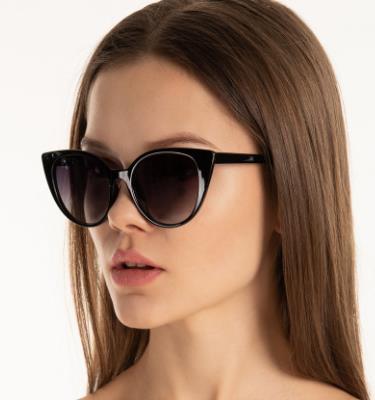 If you want to enjoy your party with friends and family members, they are amazing for you and you can confidently enjoy the party because these cat eyes sunglasses give an alluring appearance to your face. While you are at a wedding, club parties, meetings, office, you can easily wear a pair of cat eye sunglasses to take advantage of the benefits that they are easy to handle and the weight of these sunglasses is light. They are great to uplift your face and always offer a bright vision. Additionally, they are available in multiple sizes, colors and shapes.
Are Cat Eye Sunglasses Popular?
Since the 50s, cat eye sunglasses have had a great history of being a popular trend and they have always been known for a type of sunglasses that can always fit well on different shapes of faces. Cat eye sunglasses have always been the height of fashion and nowadays, people love to wear eyewear not for fashion but for eye vision correction as well. Up to the present day, the sunglasses have remained popular and this is the much-loved frame for everyone. The glasses are loved by both men and women because of the wide variety of sizes and colors of the sunglasses so that people with every type of face can use proudly.
Guide to Choose Stylish Cat Eye Sunglasses
While thinking about all the vintage sunglasses, the mind of most people conjures up something in the cat-eye glasses shape. It is a happy news that people can now wear these cat-eye sunglasses in different ways.
Before purchasing cat eye sunglasses, you can check your face shape whether the size of these glasses suits the size of your face. And make sure that sunglasses give you an impressive look.

Check the durability of the sunglasses whether they are made up of high-quality material. When the quality is low, the lenses can break and the frame no longer exists. So, always check the frame texture before purchasing.

Check whether the lenses have an anti-reflecting coating because the sunlight rays affect the eyes and can increase the eye diseases risk.

Check the coating and check whether they are anti-resistant. Make sure that the glasses can block enough light so that no eye disease occurs. You can check the color of the lenses if that suit your eyes and if the color is irritating the eyes, never try to purchase that. Change the color according to the eyes demand.
You can choose those cat eye sunglasses that typically wrap around your temples so that rays won't enter on both sides of your eyes.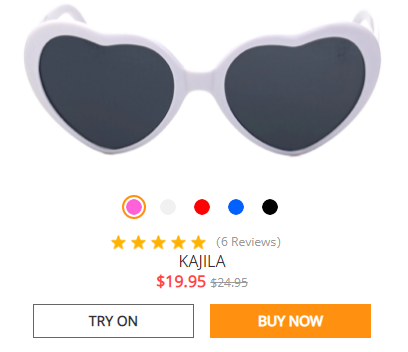 Finally, what cat eye sunglasses I would recommend are KAJILA, Chryseis, and Meliora that you can find at Lensmart. Why not click on them to find more?
Recommended articles:
Reasons for why cat eye glasses are so popular
What face shape best suits cat eye glasses?
What to consider when choosing stylish cat eye sunglasses?
10 recommended stylish cat eye glasses for women
The best cat eye glasses frames for 2022 you should know
6 selected cat eye sunglasses for men and women in 2022