How to buy the best swimming goggles for 2023?
Why do experts recommend wearing swimming goggles in the open water or pool? It's an essential protective gear that can shield your eyes from harsh elements such as salt water or chlorine. It also helps you see underwater so you can avoid dangerous paths and prevent unwanted incidents.
That said, you cannot haphazardly choose a pair of goggles thinking that they all work the same. Selecting the most suitable swim goggles is crucial to keep you safe in the water. This buying guide is just what you need today!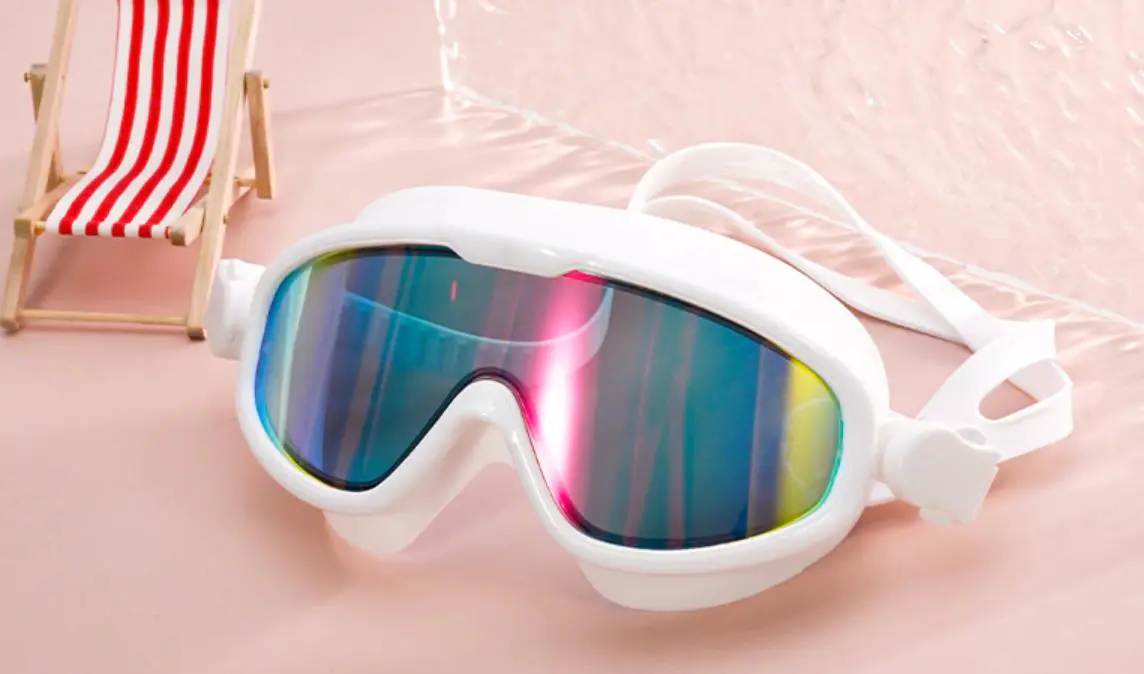 What to look for when buying swimming goggles?
Unlike regular eyeglasses, a pair of goggles has unique components to meet its purpose. Therefore, you need to purchase this accessory with the right features. Firstly, goggles have a seal that prevents water from seeping into the inside of the lens. Most designs have a rubber or silicone gasket that acts as a suction to keep water out.
The ideal pair should have secure seals without compromising your comfort. In addition, it should have a head strap and an adjustable nosepiece for a tight and secure fit. However, experts believe that the nose bridge feature is not necessary for kids, beginners, and casual swimmers.
The lens should also factor into your buying decision. It will depend mostly on your activity level—are you swimming only a few laps in a pool or braving the open water? For competitive swimmers, the lens should have low-profile, curved lenses that are anti-UV, polarized, or mirrored. For leisurely swimming, a pair of goggles with flatter lenses should do the trick.
Regardless of your skill level, it's good to buy swimming goggles from a trustworthy store like Lensmart. Quality matters when it comes to protecting you while enjoying your hobbies or sport.
How to buy the best swimming goggles?
Here are the factors to consider when you shop for a high-quality pair of swim goggles.
1.Cost
It's perfectly okay to splurge on goggles, but what if you are working on a tight budget? You need to set your budget for a pair and determine how much you can afford to spend on it. It's better to avoid splurging on goggles. Surely, there are plenty of options in the market that meet the style, quality, and price you prefer.
2.Size and adjustability
Most competition-style goggles are also compatible with recreational swimming. In fact, all types of swimming goggles generally have similar forms and styles. It boils down to the size that fits right on your face. A pair that's too small or too big will affect your comfort, especially during swimming. As such, opting for an adjustable pair is the better option.
3.Lens color and design
Before buying, you should look at the lens as well, particularly the color and material. Most swimmers prefer light lenses, but outdoor swimming activities may need darker lenses. Additional features like UV protection and anti-fog coating are essential for serious swimmers. Finally, you should purchase a pair that suits your preference in style, color, and design.
Five best swimming goggles for 2023
1.Legend Oval Goggles
The sleek, curved lenses of the Legend oval goggles are made for swimmers who want simplicity. It offers an unhampered peripheral vision that ensures your safety underwater. You will love the simplicity of this pristine white pair of goggles that matches any swimming outfit.
2.Ivan Oval Goggles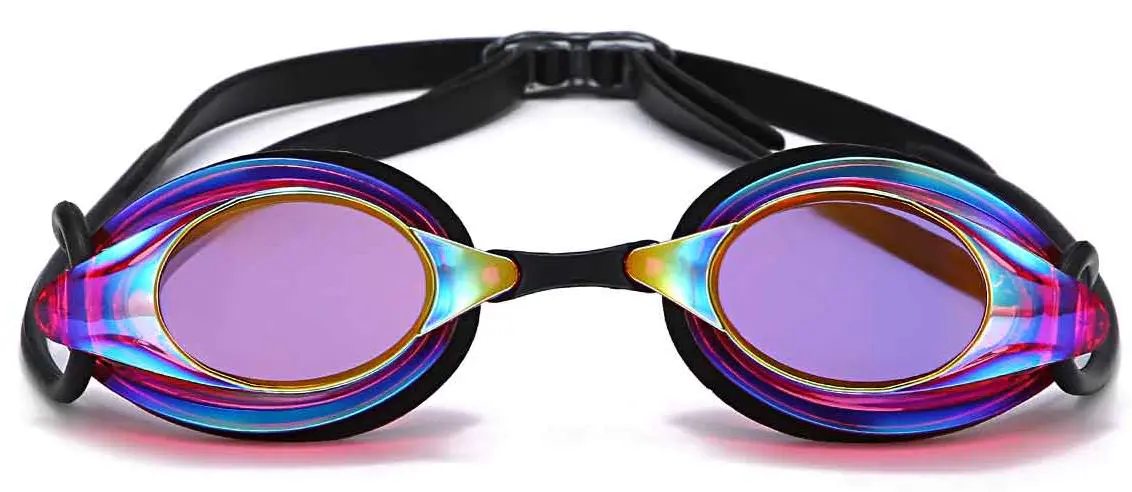 The colorful Ivan oval swimming goggles have a radiant color and pink-purple lenses that are visible even underwater. You never have to worry about losing this pair when swimming since the aesthetic is eye-catching and easy to spot. It is made of lightweight TR90 material that will feel comfortable when worn.
3.Evie Oval Goggles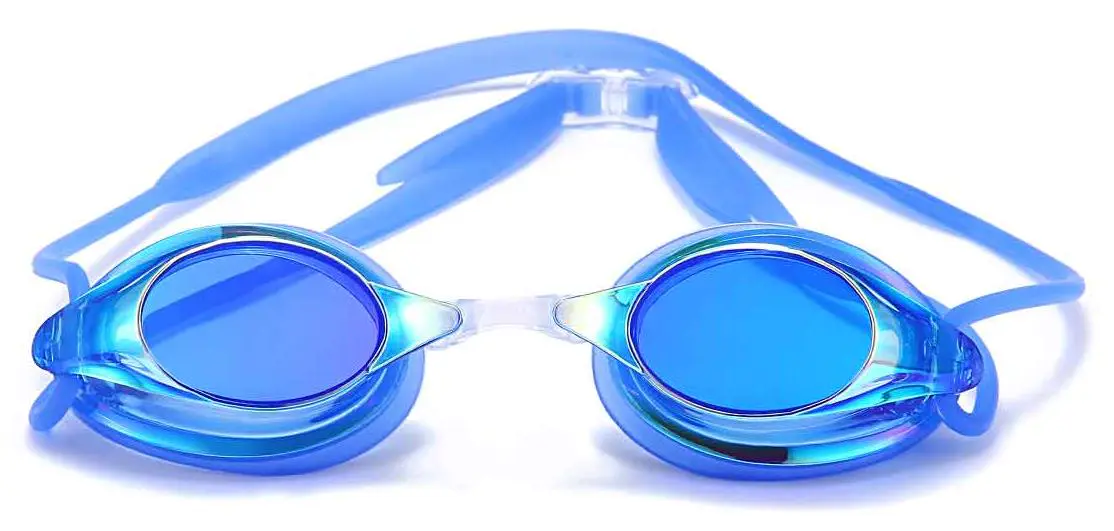 The all-blue Evie oval goggles are a popular choice for beginners and recreational swimmers. It features flatter lenses and a thin nose bridge to prevent it from obstructing your view. With blue lenses, this pair is an excellent pick for swimming enthusiasts.
4.Blakely Oval Goggles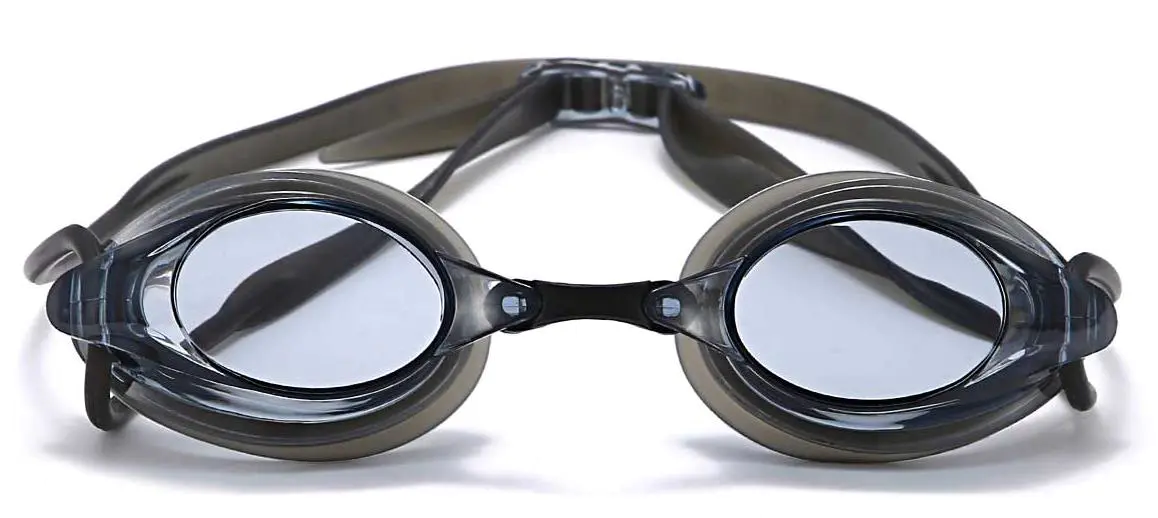 This pair of Blakely oval goggles have clear lenses and an all-black seal and head strap. It comes with several nose piece sizes to fit any face shape.
5.Leonardo Oval Goggles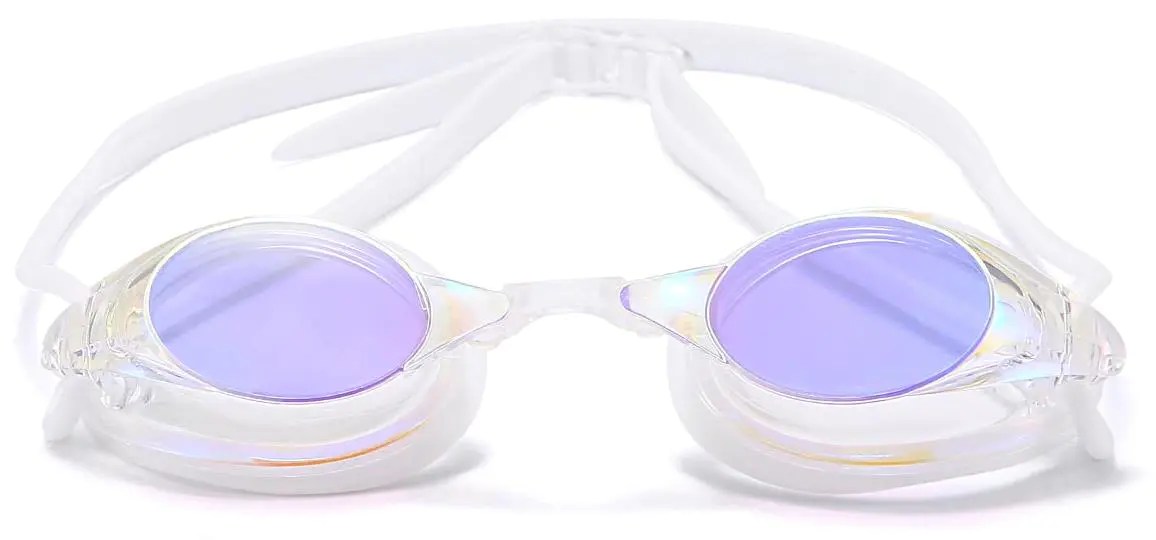 Another example of a simple yet stylish swimming accessory are Leonardo oval goggles. The white strap and surrounding seal frame the flat purple lenses. The body is made of durable thermoplastic, ensuring long-lasting quality.
The takeaway
Lensmart has several swimming goggles that fit swimming enthusiasts of all expertise levels. Choose from simple to colorful to competition-style designs that exceed the standards in style and function. Do a virtual try-on to see how it fits your facial features!
Related articles:
Everything about ski goggles you need to know
Buying the best prescription goggles for adults & kids
Guide to buying the best sports goggles
Prescription sports glasses explained
Everything about sports glasses you should know
How to buy the best swimming goggles for 2023
Guide to buying the best sports sunglasses
Choosing the best mountaineering sunglasses for you