Total Width: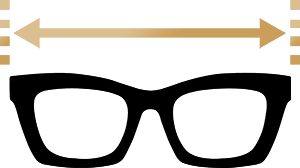 White Glasses

FAQ About White Glasses
What do white glasses mean?
White color is often associated with purity, brightness and sophistication, which also makes white glasses as a symbol of modernity and innovation.
What are white glasses for?
White glasses can soften the overall shape of your face and give a classic, timeless look. Also, the brightness of the color can make you look more lively and younger.
Why choose white glasses frames?
White glasses are associated with positive qualities like cleanliness and fashionability. These eyeglasses frames also complement different outfits and can be worn on almost any occasion. A nice pair of white glasses allows you to experiment with clothing and make-up without having to worry too much about your glasses clashing with the style. Learn more.
Are white glasses trendy?
Yes, they are trendy and modern. White frame glasses have always been trendy in the fashion world. With their clean and simple appearance, white frames can easily complement any outfit and give a fresh and youthful look.
Do white glasses turn yellow?
In some cases, your white glasses frame may turn yellow. The frames may have been exposed to UV light, which can cause them to discolor over time. Some cleaning agents are so strong that they can make the frame turn yellow. Additionally, the frames may have simply been in use for too long and have aged, causing them to turn yellow.