Total Width: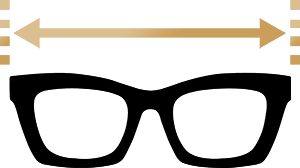 Progressive Lenses

FAQ About Progressive Lenses
What are progressive lenses for glasses?
Progressive lenses are a type of corrective eyewear that provides a seamless transition between different lens powers. Unlike bifocal or trifocal lenses, progressive lenses provide a gradual change in power from the top of the lens to the bottom, allowing for a more natural vision experience. Progressive lenses are available at Lensmart.
How do progressive lenses work?
Progressive lenses are designed to provide a smooth transition between different lens powers. The top of the lens is designed for distance vision, while the bottom of the lens is designed for near vision. The middle of the lens is designed for intermediate vision. This allows for a more natural vision experience, as the user can look up for distance vision and down for near vision without having to switch between different lenses.
What is the average price of progressive lenses?
The average price of progressive lenses varies depending on the type of lens and the brand. Generally, progressive lenses range from $100 to $400.
Are progressive lenses worth it?
Yes, progressive lenses are worth it. They provide a more natural vision experience, which can help reduce eye strain and fatigue. Additionally, progressive lenses can help reduce the risk of developing eye diseases such as glaucoma and cataracts. Learn more.
At what age do you need progressive lenses?
Most people need progressive lenses after the age of 40. However, some people may need them earlier, depending on their vision needs. It's best to consult with an optometrist to determine if progressive lenses are right for you.
Who should wear progressive lenses?
Progressive lenses are ideal for individuals who require more than one lens correction. Typically, these would be those who are in their 40s and have developed the need for reading glasses, and also have another visual problem like myopia or hyperopia.
Should I wear progressive lenses all the time?
Ideally, progressive lenses are worn all the time since they take care of all your vision correction requirements. You just need to get used to looking through the correct area in the lens in order to see clearly for various distances.
Can you wear progressive lenses while driving?
Yes, you can definitely wear progressive lenses while driving. If you just got a new pair, it might take a while to get used to progressives so it might be a good idea to drive a couple of times around the block before taking to busier streets.
Are large frames better for progressive lenses?
Large frames, specifically those with a height of at least 28mm, are strongly recommended for progressive lenses because these frames can better accommodate multiple lens powers. The larger the frame, the bigger the area that can be dedicated for each lens distance.
How do I know if I need progressive or bifocal lenses?
Bifocals correct two vision problems – distance and close-up or reading vision. Progressive lenses can accommodate up to three lens corrections, and have no unsightly lines between the different lens powers. It depends on what prescriptions you have as well as your personal preference.
Are progressive glasses a good idea?
Yes, having progressive glasses is an excellent idea if you're having issues seeing various distances. This means you won't need to buy another pair of glasses. Learn more.