Three reasons why aviator sunglasses are so popular
With an iconic style, aviator sunglasses never seem to wane in popularity. It's a must-have item in the world of sunglasses. It's doubtful that you have never seen or worn some aviator glasses yourself. Featuring a wide and thin metal frame, the design is easily recognizable with a double bridge adapted to the curve of the nose and a teardrop shape lens.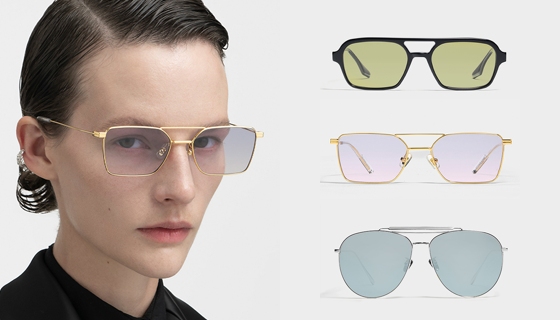 Designed to guarantee maximum protection from sunlight by covering the eyes and using very dark or reflective lenses. Initially created for more practical uses during the second world war in the United States Army Air Corps, now aviators are one of the most fashionable sunglasses styles across the globe.
Reason 1: Practicality
There is a reason pilots used the aviator style: they were efficient at blocking out sunlight at high altitudes. Aviator sunglasses were invented to remedy the harsh glare of the sun when soaring high above the clouds. In 1936 when Bausch and Lomb created the first Ray-Ban sunglasses for military aviators, the companies opticians and physicists created a specialized tint capable of absorbing yellow light.
This, combined with the broad field of view, made the original aviator sunglasses perfect for aerial and military usage. But this also made them a superior choice of eyewear for lounging on the beach or performing activities in the sweltering summer heat.
The style may have only caught on due to its celebrity status. Still, its practical usages were undoubtedly a considerable part of what caught the public's attention, leading to widespread use.
Reason 2: Celebrity Exposure
Worn by pilots and military officials while traveling abroad, the style soon became associated with the US military, and so the style began to gather some attention. The style was then popularized in World War II by General Douglas MacArthur, in 1944, who was captured in an iconic photograph wearing his aviator sunglasses.
Then a few years later, in 1947, Ray-Ban company officially developed them as a fashion accessory for the public using advertising campaigns related especially to patriotism and national pride. In some of their campaigns, they even used the pilot Amelia Earhart to approach the female audience with this patriotic dynamic.
This patriotic fervor was successful, and aviator sunglasses became emblematic of the American dream. From there on came the rise of American cinema, and the aviator sunglasses were worn by most of Hollywood to block out the harsh rays of the Californian sun.
You may have seen aviators worn in movies such as top-gun and cobra by Tom Cruise and Silvester Stallone. They have also been popular among big-name celebrities such as Paul McCartney, Brad Pitt, Freddy Mercury, Steve McQueen, David Bowie, Elvis, and Diana Ross.
Worn in movies, models, and big-name celebrities, the popularity of the style continued to sore. The successful marketing scheme and celebrity exposure ensured that the style was ingrained into the heart of American culture and media, thus opening up opportunities for global usage.
Reason 3: A Timeless Vintage Style
Despite officially being a Ray-Ban product, many variations of the aviator style frame were created by a multitude of different companies. New versions of the style emerged with reflective lenses, different colors, frames, crystals, and sizes. So now, aviators were no longer a singular product but instead an entire genre of sunglasses design.
In 1999, the Ray-Ban brand was sold to Italian company Luxótica, which has remained as the official manufacturer of this model. The original design remains iconic, the style could be described as vintage, but that might imply that they once went out of style. No, I think it would be better to describe them a timeless.
Historical in origin but still kicking, the aviator frame remains to be a timeless style that refuses to die out. Accessible, practical, yet also luxurious, the aviator frame continues to be one of the most popular styles of frames. Suitable for any age or gender, the aviator-style sunglasses have a universal feel to them, making them accessible yet stylish and constantly on-trend. They can be worn by anyone and everyone, from the rich to the poor, and will always be in style. This universal nature and timeless feel are what keeps people coming back for more.
Are aviator sunglasses unisex?
I would argue that no single garment or accessory is inherently gendered. At the end of the day, sunglasses are bits of wire and acetate with tinted glass and crystal lenses. You can wear any item of clothing or accessory, with the only rule being that you feel comfortable and happy wearing it.
But it's true that as a society, we assign genders to inanimate objects such as clothing and eyewear and that certain styles will enhance perceived ideas of masculinity and femininity. I would argue that whilst aviator glasses are unisex and always have been marketed as unisex items, they do have a certain masculine connotation stemming from their military origins.
When the aviator style was first readying for liftoff, they were marketed as sunglasses for everyone: men, women, and children. Since aviators were first seen on the faces of American fighter pilots, they were advertised to all Americans as a symbol of patriotism wearable by anyone. They even had pilot Amelia Earhart to pitch this patriotic fervor to the average American woman.
So, yes, aviator sunglasses are most certainly unisex, but when worn by women and paired with other tomboyish items, it might result in a more masculine look if that's what you are going for.
How to choose the right aviator sunglasses?
To get this right, we have to understand two things: aviator sunglasses don't always look conventionally good on all face types, and there is more than one type of aviator style frame.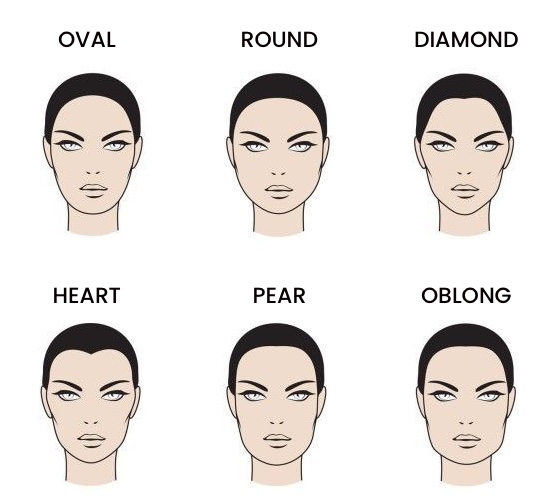 Let's begin with the face shape. Luckily, the aviator style is pretty versatile. Its mixture of hard and soft lines means that it works well on nearly every face shape. But generally, speaking, aviators look best on diamond, heart, oval, and square faces. Aviators aren't typically recommended for people with rounder or narrower faces.
If that sounds like you, but you don't want to miss out on the aviator craze, then don't fret. Style is an art, not a science, and these recommendations are only based on enhancing conventionally attractive facial features. The easiest way to see if aviator glasses suit you is to try some on. You won't know until you try.
Plus, there may be only one iconic original aviator style, but a lot has changed since the 1930s. There are now plenty of variations on this classic style that might be better suited to other face shapes. Aviators aren't one size fits all. Try out different frames, lens tints, colors, and rim types to find the perfect pair of sunnies for you.
Aviator sunglasses for women
Good news, ladies, the aviator style has been back on the runway this year in Versace's spring/summer 2021 show. The runway lineup included a number of ready-to-wear summertime accessories, including a number of fun aviator-shaped frames. Most of these frames boasted marine theming with green and blue-tinted lenses.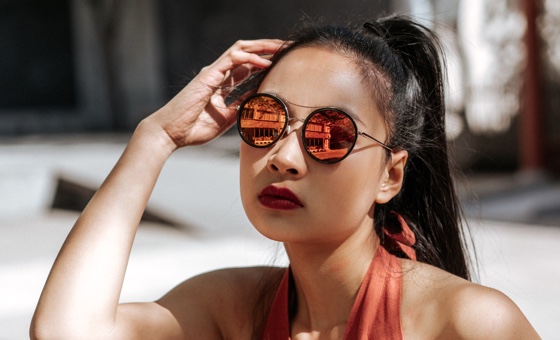 Color tinted lenses are very in right now. One of the most prominent styles at the moment is the 90s pop star influenced. Small, teeny tiny tinted shades are in, and honestly, any sort of tinted shade is on-trend. The aviator style frame in fun color combinations is an excellent twist on this classic look.
Or you could opt for the tried and tested classics. Why innovate when we have a perfectly good design already? Aviators are effortlessly stylish and cool and match with nearly anything. Tinted lenses and colored acetate could potentially clash with other items of clothing, so the timeless original aviator style is perfect for people who don't fuss too much about fashion.
If you are into industrial style fashion, streetwear or certain fashion subcultures you could consider visor type aviators, which cover a large portion of your face. This style is far from traditional, so it's great for anyone into alternative fashion. It also pairs very nicely with tinted lenses.
Aviator sunglasses for men
Aviator glasses for men? Oh, the answer for this is easy: stick to the classics. If you are a traditional manly man, then you are likely looking for a style just like or very similar to the original ray-ban aviators. For an extra touch of coolness, I would also suggest mirrored lenses since they are so often seen in action flics and on the faces of prominent celebrities.
But wait a moment, don't forget to have fun with it. All of the points made within the "for women" section are still applicable so that you can enjoy funky tinted lenses and huge visor-type frames too. I would also like to mention that you should consider a few contemporary aviator sunglasses shapes if you want to explore some more creative styles but don't want to go all-in just yet. Try out some more geometric versions of the original aviator design. Do you want wire or acetate, and what color? There is a whole world of options out there. Don't be afraid to try something new.
Recommended articles:
Three reasons why aviator sunglasses are so popular

What face shape best suits aviator glasses?
The newest guide to aviator sunglasses for women and men
Reasons for why cat eye glasses are so popular