Total Width: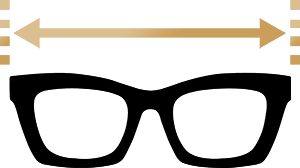 Green Glasses

FAQ About Green Glasses
Is green a good color for glasses?
With the rise of eco-friendly fashion, green eyeglasses are becoming increasingly popular. Not only are they stylish, but they also offer a unique way to express your personality. Plus, they're easy to clean and maintain, so you can keep them looking like new for years to come. Find more eyeglasses at Lensmart.
Who looks good in green glasses?
Green glasses are a great choice for those with fair skin and light eyes. The contrast between the green frames and lighter skin tones can be very striking. Those with darker skin tones can also benefit from the vibrant hue of green frames. The bright color can help to bring out the natural tones in the skin, making the wearer look more vibrant and alive.
Green glasses frames are also a great choice for those who want to make a statement. The bold hue of green can be a great way to stand out in a crowd and make a fashion statement. Whether you're looking for a subtle pop of color or a more dramatic look, green frames can be a great way to express yourself. Learn more.
Why do people wear green glasses?
Green glasses have been found to have several benefits for the eyes, including the reduction of eye strain and better vision in low light conditions. As for green frames, they give off a fresh, exuberant look and are very flattering to all skin tones on both men and women.
Related eyeglasses categories
All eyeglasses
Reading glasses
Cat eye glasses
Pink eyeglasses
Tortoiseshell eyeglasses
Vintage eyeglasses