The newest guide to choosing stylish clip-on sunglasses
Clip-on sunglasses are sunglasses which can be detachable, removed and later on put on when the wearer decides to. These type of sunglasses are so special. The wearer has to decide when they are in use or not, thereby changing a normal, boring reading glasses into a cool, beachy sunglasses.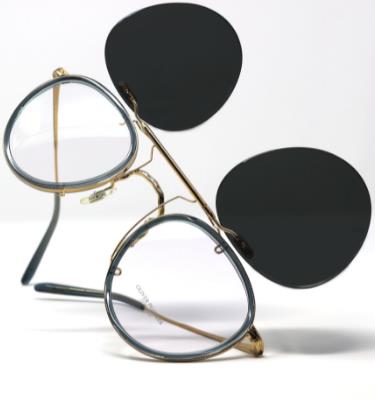 You wear clip-on sunglasses over regular prescription glasses. This means you ought not to detach your regular glasses to attach clip-on sunglasses. This is very convenient if you are driving or you have your hands full and suddenly wants to change to sunglasses.
Clip on sunglasses can be worn by anyone who consider him or herself fashionable and can be worn in any occasion, from a sunny day to a hangover day, a day at the beach or any other occasion preferred by the wearer.
Clip-on sunglasses has a lot of features and benefits as it comes with a rim of shades to protect the eyes from the rays of sunlight, a clip to attach the sunglasses to the frame. It has benefit which includes wearing a 2 in 1 glasses where one can change from classy to bougie.
Clip-on sunglasses clip onto your regular prescription eyeglasses. They offer protection for your eyes from the sun's harmful UV rays. And they are cost effective than prescription sunglasses and permit you to induce sun protection and comfort without removing your normal prescription glasses.
Benefits of Clip-on Sunglasses
Clip-on eyeglasses lenses provide a spread of advantages, including:
· Affordability
· Flexibility
· UV protection
· Comfort
· Convenience
· Variety of coatings (anti-glare, etc.)
Are clip-on sunglasses popular?
Clip-on sunglasses are popular as it is versatile and can be worn anywhere. Men and women like it because it changes their look, disguise the wearer.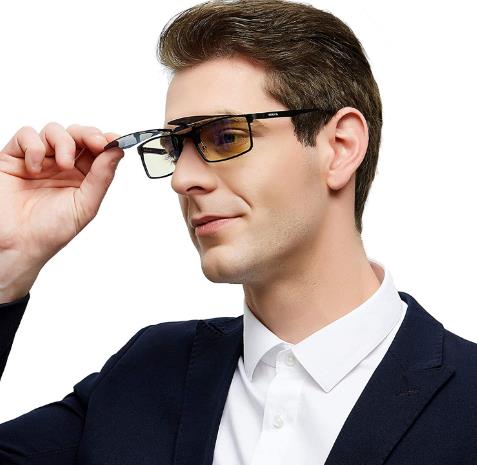 Clip-ons works even as well as "real" sunglasses, as long as they match properly — i.e., they need the same or similar size and form as your regular glasses — and provide UV protection for your eyes — ideally the maximum UV 400.
Many people like clip-on sunglasses maybe because they only need to worry about wearing one pair of glasses. They could favor their prescription glasses and wish to wear those, but however wants sun protection. Some folks realize their eyes need time to adjust when they regulate between pairs of glasses. Wearing clip-ons may help alleviate this issue.
Guide to choosing a stylish clip-on sunglasses
Before buying a clip-on glasses you need to consider the face shape of the person, skin tone, the size of the glasses where the sunglasses would be clipped on the shape of the glasses.
Clip-ons are frequently available in a variety of tints, sizes, and shapes, so you don't have to worry about them not fitting onto or matching your existing glasses. They additionally provide varying levels of UV protection. Clip-on glasses are typically attached using a clip by the nose bridge, however some design use a magnet attachment.
There are many forms of clip-on sunglasses, including:
· Rectangle clip-on sunglasses
· Oval clip-on sunglasses
· Round clip-on sunglasses
· Square clip-on sunglasses
· Rimless clip-on sunglasses
· Magnetic clip-on sunglasses
· Polarized clip-on sunglasses
Recommended articles:
The newest guide to choosing stylish clip-on sunglasses
The newest guide to trendy glasses for women and men
The newest guide to aviator sunglasses for women and men