How do varifocal lenses work? Pros, cons, and more
Some people only need one prescription glass. At the same time, others have to get more than one, so they can see various distances. In most cases, having more than one pair of eyeglasses can be a handful and a hassle. That's why people use varifocal lenses. Some call them progressive lenses. They allow continuous vision for any distance with just a single lens. Moreover, they correct presbyopia.
The early 20th century gave birth to the very first patent of varifocal lenses. However, it was only in 1955 when they became commercially available. Varifocal lenses are an upgrade to trifocal and bifocal lenses. In most cases, these two traditional glasses have visible telltale lines in the lenses. In contrast, varifocal lenses have a seamless look.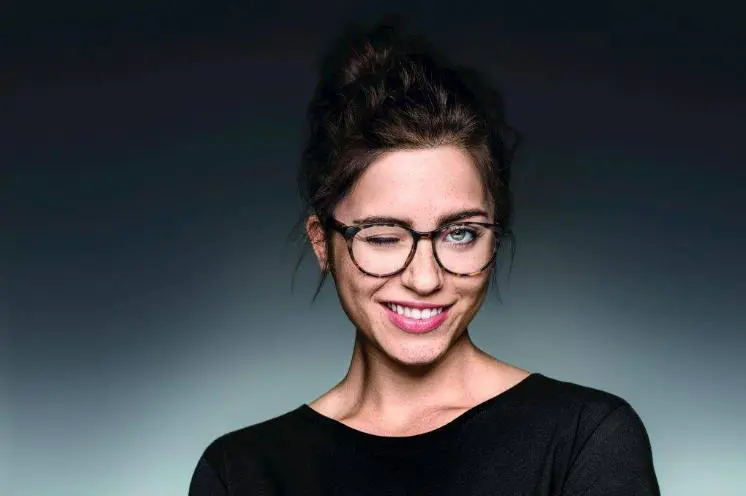 How do varifocal lenses work?
Varifocal lenses come with multiple prescription strengths, which range from distance, intermediate, and close reading. Manufacturers generally change the thickness of the front and back of the lenses. This creates a vertically smooth room of corrected vision.
Eyeglasses with varifocal lenses are helpful in multifocal corrections. Suppose individual struggles with distance vision and close vision simultaneously; varifocals can help them with the vision zones in a single pair of eyeglasses.
Usually, you can characterize varifocal lenses in terms of application - either occupational or everyday use.
Varifocal lenses for everyday use are tagged as "busier" in terms of their focal strength. In context, their focal graduation is much denser as they have to correct various distances. Additionally, they must correct visions when reading a book, typing at their computer, or watching television across the room.
On the other hand, occupational use of varifocal lenses is more fine-tuned. In most cases, offices have a more consistent environment with a more static viewpoint. In context, users can use these lenses to see intermediate and distanced objects in the usual spot within the office. These lenses offer a more precise vision correction in a more consistent environment.
The pros and cons of varifocal lenses
The pros
1. No visible lines. Varifocal lenses do not have segregated division, unlike bifocal lenses. They provide varifocal glasses that are more aesthetically pleasing. The upper part is used to look at far objects. Meanwhile, the middle part and the sides are for intermediate distances. The bottom part is for close-by things.
2. Custom-fit. In most cases, eye companies provide varifocals tailor-made for users. They take all the prescription details, including the pupillary distance (PD). This results in an excellent and comfortable fit.
3. No need to use multiple glasses. The comfort of having to bring only one pair of glasses everywhere you go is ideal and handy.
The cons
1. Costly. Advancements applied in varifocals require new technologies, which can be expensive. Since this comes with a significant investment, one needs to ensure quality varifocal lenses instead of settling for the low-quality ones.
2. Peripheral vision. In some cases, varifocals do not offer enough field of view. The vision through the lenses' peripheral areas is not usually of top-notch quality.
3. It takes time to get used to. Using prescription glasses will always take time for users to get used to. With varifocals, it can typically take about two to three weeks, sometimes longer.
How to find the best varifocal lenses
1. Not all varifocals are the same. In fact, there are those designed for everyday use and occupational use. With this, you must find varifocal lenses and glasses to suit your lifestyle.
2. Users need to test the lenses' accuracy before buying them. As one should know, these lenses are expensive, which could cost more than ordinary prescription glasses.
3. It is essential to assess that the lenses do not obstruct one's peripheral vision. This is one of the significant concerns with varifocal lenses.
4. Ensure that besides having a correct vision, these varifocal lenses must protect your eyes from the UV rays. UV can cause various eye infections, including macular degeneration and cataracts.
5. Find varifocal lenses that are hard-wearing and durable. Of course, you do not want to spend more dollars buying one varifocals after the other. Also, check if your lenses are waterproof, scratch-resistant, and anti-static. Doing so makes you get the most out of your investment.
Recommended articles:
Progressive lenses' pros and cons you should know
What are the advantages and disadvantages of bifocal lenses?
Trifocal lenses' advantages and disadvantages explained
Everything about anti-fatigue lenses you should know
The advantages and disadvantages of high index lenses
Aspherical lens vs. spherical lens: which is better?
Single-vision lenses vs. multifocal lenses: what should you choose?
Trivex lenses answered: problems, differences, and more