Total Width: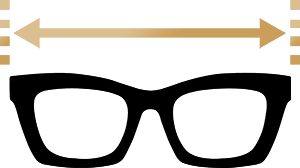 Distance Glasses

FAQ About Distance Glasses
What are distance glasses?
Distance glasses are a type of eyewear designed to help people see objects that are far away. They are often used to help people with vision problems such as nearsightedness, farsightedness, and astigmatism.
What are distance glasses for?
Distance glasses are perfect for outdoor activities like hiking, biking, and golfing. They can also be used for everyday tasks like reading, driving, and watching television. With distance glasses, wearers can enjoy clear vision at any distance, allowing them to take in the beauty of the world around them. Learn more.
What age do people need distance glasses?
Distance glasses can be used by people of all ages, but they are most commonly used by people over the age of 40. This is because as people age, their eyesight tends to deteriorate, making it difficult to see objects that are far away. Distance glasses can help improve vision and make it easier to see distant objects.
Can you buy glasses just for distance?
Yes, but distance glasses are also designed to be lightweight and comfortable, making them ideal for everyday use. The lenses are made from high-quality materials at Lensmart that are scratch-resistant and provide superior clarity. The frames are also designed to be durable and adjustable, so they can be customized to fit any face shape.
Are distance glasses the same as reading glasses?
Distance glasses are different from reading glasses, which are designed to help people see objects that are close up. Reading glasses are typically for those with presbyopia that causes the eye's lens to become more rigid over the years, decreasing a person's near vision.
Do distance glasses help with driving?
Distance glasses can certainly help with driving, but they are not a replacement for a comprehensive eye exam and proper vision correction. If you have vision problems that require glasses or contacts, please consult an eye doctor.
What is a strong prescription for distance glasses?
The average prescription for distance glasses is between -3.00 and -6.00 diopters. Anything beyond -6.00 is a strong prescription and if it exceeds -9.00 diopters, it is considered an extreme case. Nearsightedness can be managed well by using the right corrective lenses.
Do I need distance or multifocal lenses?
If you are having trouble seeing far away things clearly but have no problems seeing at closer distances, regular distance glasses might be all you need. But if you are over 40 and having problems reading up close, you might also need reading glasses, so switching to multifocal might be a good idea.