Total Width: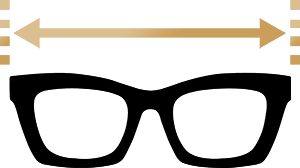 All Sunglasses
FAQ About Sunglasses
What sunglasses are good for my eyes?
No matter what type of sunglasses you choose, make sure they provide the right level of UV protection. Your eyes are your most important asset, so it's worth investing in quality sunglasses that will keep them safe.
Are expensive sunglasses really better?
The most important factor to consider is the level of UV protection they provide. Expensive sunglasses may have more features, but they don't necessarily provide better UV protection. The best way to ensure you're getting the right level of protection is to look for sunglasses that are labeled "UV400" or "100% UV protection."
What color lens is best for sunglasses?
When it comes to lens color, the best choice may be a gray or brown lens. These colors provide the most natural color perception and are best for general use. For activities like skiing or snowboarding, a yellow or orange lens can help enhance contrast and reduce glare.
What are prescription sunglasses?
Prescription sunglasses are sunglasses with prescription, which are a safe and effective way to correct vision problems and can provide a number of benefits, such as improved vision, protection from harmful UV rays, and stylish and fashionable designs. Learn more.
Can I put my prescription in any sunglasses?
You can put your prescription in any sunglasses, but it's important to make sure the lenses are made of a material that won't distort your vision. Polycarbonate lenses are the most popular choice for prescription sunglasses because they're lightweight and impact-resistant.
Are prescription sunglasses as good as regular glasses?
Prescription sunglasses are just as good as regular glasses, but they're more expensive because they require special lenses. If you're looking for a more affordable option, you can get clip-on sunglasses that fit over your regular glasses.