Reasons for why cat eye glasses are so popular
People are constantly seeking for methods to better their own style. One of the most significant items in this respect is those that we may wear on a daily basis. In this case, we'll look at prescription glasses that help with vision correction. Cat eye glasses are one of the accessible alternatives since they are both attractive and practical. Here are some of the reasons: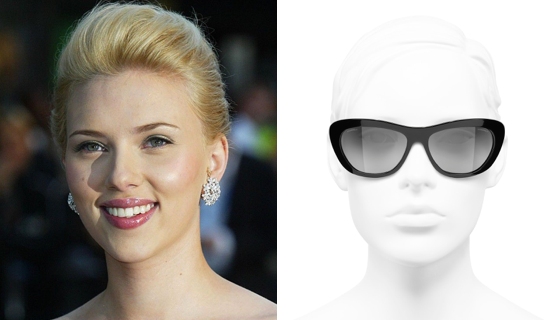 Uplifting face

One of the most significant advantages of cat eye prescription glasses is that they genuinely elevate your face. This is a great way to ensure that you've improved your style. These prescription spectacles were popular in the 1950s and 1960s and are now making a comeback.




This design is also appropriate for people who wish to draw all attention to their beautiful eyes. This amazing design will emphasize the greatest features on your face, whether you are a man or a woman. They will undoubtedly produce the right look for you.
Good for all kinds of round shaped faces

Do you have a round face? Cat eye glasses will look fantastic on your face. The cat eye design is based on sharp angles. The upper part is stretched out and up, resulting in a design with sharp angles. People who lack this angularity might profit greatly from wearing these beautiful cat eye glasses.




They are also suitable for those who think that their face's curve is too regular and prevents them from displaying a multifaceted personality. The utilization of fantastic cat eye prescription glasses gives depth to your impression and helps folks to show their more sophisticated side.
Support your style

Cat eye glasses are available in a variety of designs and not just one type of frame. However, they all have their own distinct frame style. It adds a stunning and sophisticated appeal to any ensemble. You may wear them not only with your party costumes, but also with your business outfits and everyday wear.
Beautiful appearance

Cat eye glasses draw your attention and keep you in the spotlight at all times. Somewhat broader than normal frames, cat eye glasses causes your face to appear bigger than the rest of your body. You'll look great with light-colored cat eye glasses.




There are dozens of different types of glasses to select from, but choosing the ideal pair doesn't have to be difficult. You only need to know your face shape to limit down your options significantly.




Daily benefits

The cat eye frames symbolize a form and do not detract from the benefits that come with any pair of prescription eyeglasses. You may still get UV protection by picking the lens coatings offered by the best eyewear retailers.




Available in multiple sizes

Cat eye glasses are suitable for a wide range of folks. There are also frames designed specifically for persons with tiny faces. Simply said, there is always a cat eye frame out there that will match a certain individual and offer their face a great fashion and style boost.
Provide clear vision

Cat eye sunglasses provide brilliant eyesight for people who will be outside for an extended amount of time. It minimizes the amount of glare that enters your eyes while also reducing discomfort.
Daily wear and tear resistant

You may get women cat eye sunglasses to decrease the impacts of everyday fashion wear on your style, and it will serve as both protection and fashion.
Recommended articles:
Reasons for why cat eye glasses are so popular
What face shape best suits cat eye glasses?
What to consider when choosing stylish cat eye sunglasses?
10 recommended stylish cat eye glasses for women
The best cat eye glasses frames for 2022 you should know
6 selected cat eye sunglasses for men and women in 2022
Three reasons why aviator sunglasses are so popular
Three reasons that you should choose black frame glasses