FAQs of cat eye glasses
1. What is cat eyeglasses?
Cat eye eyeglasses are a type of eyewear with a unique form. The design is similar to the brow line, but it is distinguished by an upsweep at the outside borders where the temple or arms meet the frame face. You have a number of alternatives in cat eye designs since they've absorbed many distinct styles throughout their half-century or more of societal popularity. There are numerous retro-chic versions of the retro, traditional cat eye spectacles.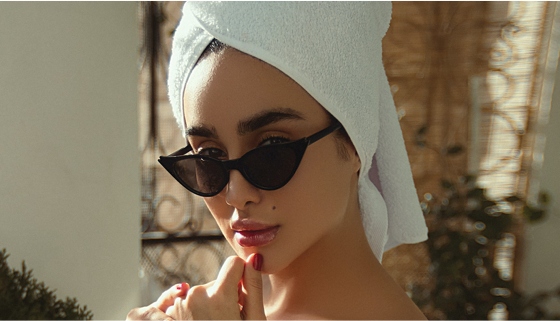 2. Who invented cat eyeglasses?
Altina Schinasi, an American citizen and artist, created the Harlequin design in the 1930s, which became famous as cat eye. The typical curved unisex options in opticians' displays bore me to tears. The very first cat eye spectacles appeared in the 1930s. After Audrey Hepburn notably donned sunglasses in the film Breakfast at Tiffany's, the shape had become a major fad for glasses in the 1960s.
3. What hair colors suit cat eye glasses?
Cat eye glasses in metallic colors, such as dark, gold, or silver, will make black hair shine. If you have dark hair, use strong hues like yellow, red, pink, and orange for your spectacles to stand out much more.
With black hair, you may wear any metallics or dark shades, such as black, and particularly cat eye frames with a basic form. Vibrant and rich colors in cat eye lenses, such as pink, turquoise, and mauves, will release a remark based on your complexions, but light and milky colors may seem washed against your black hair.
If you're a warm brunette with caramel and bronze undertones, cat eye frames in caramel, cherry, scarlet, and gold elements will complement your natural coloring. Darker colors are best if you have chilly, ashy, or golden undertones. Avoid excessively dark tones that will make you look washed out.
On red hair, cat eye glasses complement the richness of your original coloring.
4. Who should wear cat eye glasses?
Cat eye spectacles are a really adaptable style that flatters a wide range of face types, and the combination that best serves you is determined by your most distinct facial features. With the wide variety of designs available, finding the ideal cat eye spectacles for you is simple. Cat eye spectacles with strong, angular edges are excellent for round features; these startling factors will help enhance delicate facial characteristics and rounded cheekbones.
5. Are cat eye glasses flattering?
The gradual bend at the bottom of cat eyeglasses can lend some soft contours to those with a lot of harsh edges on their cheeks, such as people with a well-defined jaw bone. Cat eye glasses are typically attractive since they draw attention to your cheekbones. The bottom frames of the framework follow an upwards and outwards curve of the face. They also have the ability to elevate the entire face's characteristics and enhance the eyes.
6. Are cat eye glasses popular?
With its feline-inspired design, cat eye spectacles originally became fashionable in the 1950s. Since surviving the prominence of round spectacles, aviator-style shapes, and bug-eye spectacles in the 1970s, this kind of design has had peaks and valleys in prominence.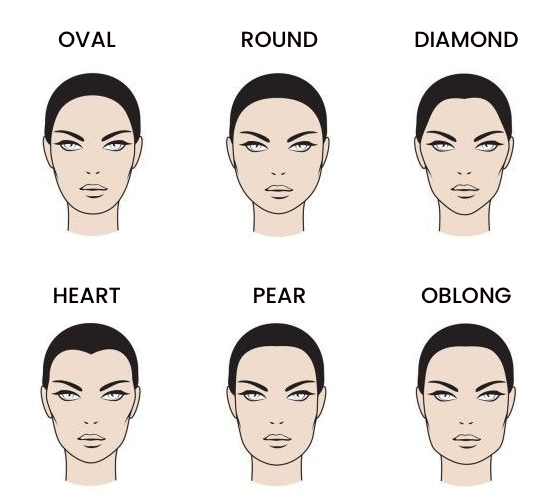 7. Are cat eye glasses good for oval face?
Oval faces have evenly proportional features, allowing you to wear nearly any type of spectacles.
8. Are cat eye glasses good for round face?
Cat eyes are flattering on all faces, not just women. Upswept designs that draw emphasis to the upper portion of the face are also quite fashionable on men's faces.
9. Are cat eye glasses good for diamond face?
Cat eye spectacles look fantastic on diamond-shaped features, but they also look terrific on a rectangle and oval-shaped face.
10. Are cat eye glasses good for heart face?
Heart-shaped spectacles serve to smooth and even out any curves on a heart-shaped face. Unlike round spectacles, they don't draw attention to your cheeks.
11. Are cat eye glasses good for pear face?
Pear-shaped faces feature a narrow head and a wider jawline. Choose cat eye spectacles with an angular square shape or aviator-inspired cat eye glasses.
12. Are cat eye glasses good for oblong face?
An oblong face looks well with every other eyeglass design, from cat eye to square or oval designs, as well as vintage spectacles, owing to its natural balance across brow, cheekbones, and jawline.
Recommended articles:
Reasons for why cat eye glasses are so popular
What face shape best suits cat eye glasses?
What to consider when choosing stylish cat eye sunglasses?
10 recommended stylish cat eye glasses for women
The best cat eye glasses frames for 2022 you should know
6 selected cat eye sunglasses for men and women in 2022